Add these AP*, college prep, and select upper level courses to your Sonlight® History, Bible and Literature, Language Arts program.
Prepare your students for ongoing success
"Jesus increased in wisdom and stature, and in favor with God and man" (Luke 2:52). Jesus grew up. As our teenagers grow to adulthood, we want them to experience similar well-rounded maturity — mental, physical, spiritual and social — to become the unique individuals God created them to be.
Equip your high schoolers with tools that help them grow deep! Sonlight offers courses that let upper-level students think critically, perform well on college entrance exams, discover their interests, follow their dreams, engage with and make a difference in their world.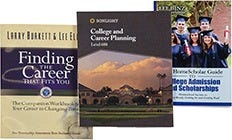 Create a Homeschool Transcript
Sonlight's College and Career Planning Kit gives you the tools to create a high school transcript for your homeschooler. But this program offers much more than that! You will be able to help your student work through his or her dreams and plans for the future, apply for financial aid, find the right school, and more!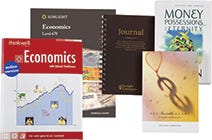 Economics
Your student will do more than prepare for both the Microeconomics and Macroeconomics AP exams. In Sonlight's Economics program, your student also gets a balanced, critical view of modern economic theory and biblical view of economics.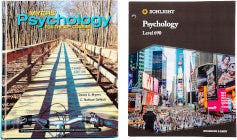 Psychology
Sonlight's Psychology program lays an excellent foundation for the Psych AP test. More than that, your students will see how psychology is the study of God's workmanship. The workbook is written to help prepare students to strengthen their faith in a college/world environment where they will be challenged every day.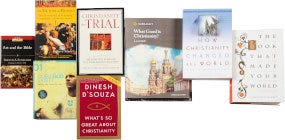 Apologetics
Defending our faith remains a crucial skill in today's world. That's why Sonlight developed the What Good is Christianity? program.
Whether you're looking for courses to help your high schoolers prepare for AP* exams or simply expand their horizons, take a look at our College Prep section. We want to walk with your family as your children prepare to make their way in the world.
Looking for more homeschool courses? Check out all of Sonlight's homeschool electives and curriculum.
*AP and Advanced Placement are registered trademarks of the College Board, which was not involved in the production of, and does not endorse, this product.