Sonlight Curriculum for the Classroom
Sonlight is the industry leader in literature-based education. Our goal is to provide everything you need to see your students flourish.
Learn More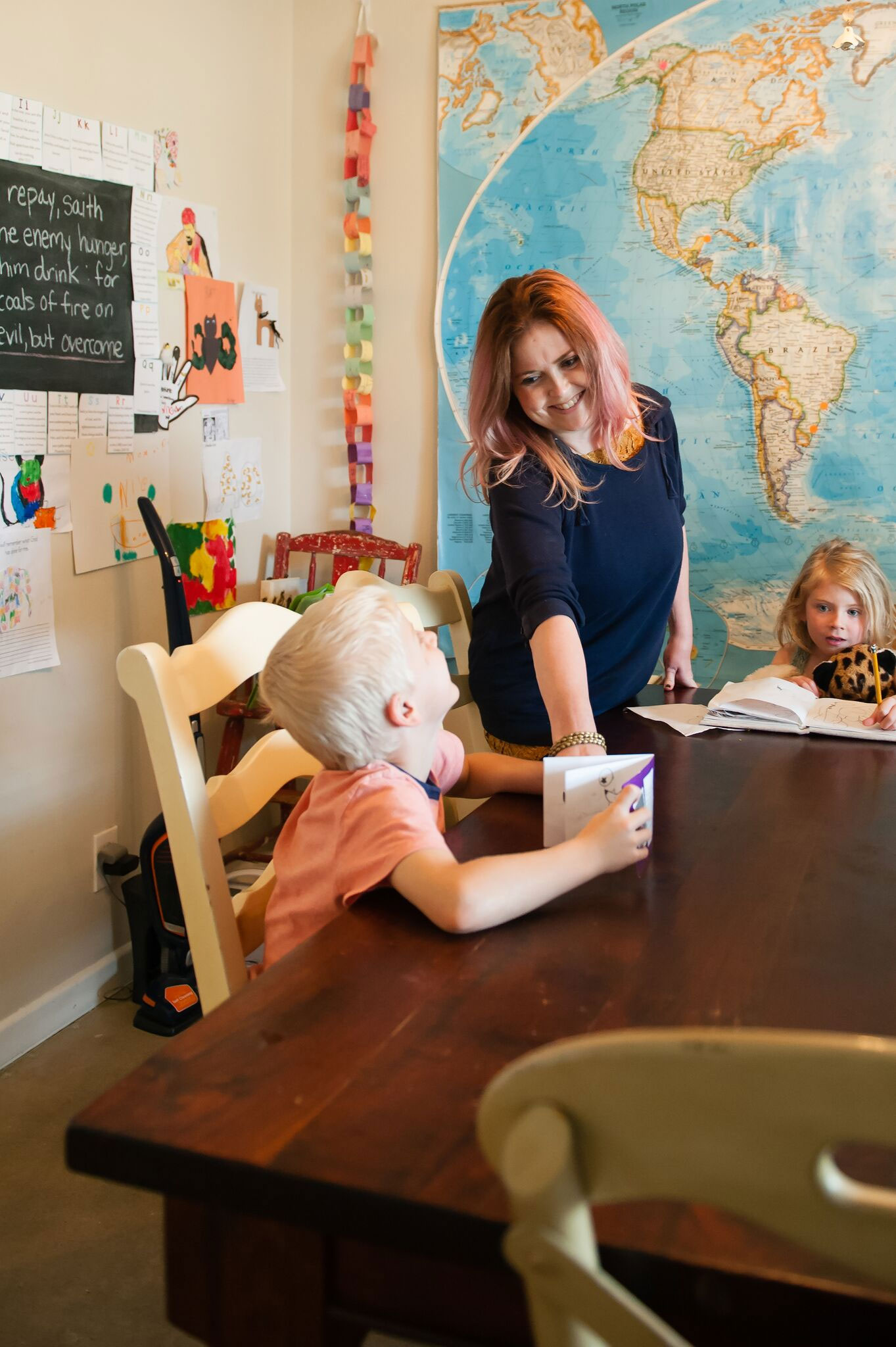 Now you can bring Sonlight Curriculum into your school or microschool!
Sonlight's literature-based curriculum is a great fit for the classroom. The ability to share Bible, History, and Science studies across multiple ages offers students the benefits of peer learning and helps build communication skills between grade/age levels. Online assessments for elementary-level skill-based subjects enable teachers to place students at an appropriate level for success in math and phonics/language arts. Sonlight's Instructor's Guides provide teachers with ready-to-use lesson plans and notes for the entire school year.
Whether you are a brick-and-mortar school or are seeking a curriculum for a micro-school, hybrid model, or university model school, Sonlight's literature-based approach makes it an excellent choice for your students.
We have curriculum experts who are available to introduce the benefits of literature-based learning to your teachers, school board, or parents. Our free consultation provides an in-depth look at this innovative approach to learning. Be sure to request a free consult today!
Services for Schools
Dedicated Account Manager
Text here explaining what this is and why the school should care.
Teacher Training
Text here explaining what this is and why the school should care.
Annual Review
Your dedicated account manager will provide an annual review and consultation to build an effective learning plan for the classroom.
Complete the form below to learn more.
For anyone not sure if they want to join, Sonlight Connections Facebook group has become one of my favorite homeschool groups!
In our country, homeschooling is not that popular. That is why the support and advice from the Sonlight Connections Community is a huge blessing to us.
I work from home, and this is my first year homeschooling. It can feel like a bit of a roller coaster. One minute I think this is the best decision we have ever made and then other times I get bombarded with doubts: Did we make the right choice? Am I enough for the kids? Will they learn what they really need? Sonlight's Facebook groups have been such a blessing. They help me get out of those anxious/doubtful times. I get so much encouragement from the other moms and dads who have the same struggles or questions that I have.
This group has been such a joy for me this whole 1st year of homeschooling, but ESPECIALLY during this unusual time we all find ourselves in. So many of you make me laugh and I wish I knew you in real life! And I LOVE to hear from all of you veteran Sonlighters because I gain so much wisdom and advice! Not many Facebook homeschool groups are as awesome as this one. Thanks for the breath of fresh air, All! Praying for you all!