Life Skills Homeschool Curriculum
Academics don't count for everything. These programs will help your child develop the skills and knowledge they will need in other areas of life. Browse products in critical thinking, to public speaking, to typing, cooking, money management and more.
Homeschool Life Skills Curriculum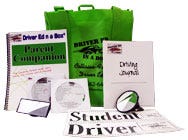 Driver's Ed in a Box®
Structured, easy-to-follow guide to help you and your teen develop safe, collision-free driving habits. Access to online materials and a parent's guide.

Thinkwell Public Speaking
A 12-month online subscription to Thinkwell's Public Speaking features more than 140 tutorials and 25 available contact hours of content with interactive public speaking lesson plans, exercises, study notes, animations, and more.
Included in Electives 400.

The Non-Designer's Design Book
The perfect fast-start for those who want their layouts to look more professional and interesting. A design fundamentals book you'll value and refer to for years to come.
Included in Electives 400.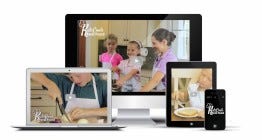 Kids Cook Real Food eCourse
The Premier Online Cooking Class for Kids. Kids Cook Real Food is an online video cooking course specifically for kids - and 100% real, healthy food.
Homeschool Economics and Finance Curriculum

Life of Fred: Financial Choices
Learn about credit cards, investments, retirement, insurance, taxes, habits of success, real estate, stocks, bonds, mortgages, certificates of deposit, mutual funds, and more.
Grade Range: 10+

Money Matters for Teens Workbook
A practical how-to manual for teens: how to balance a checkbook, how to buy a car, how to get a job, and much more. Biblical perspective.
Included in Electives 200.

Money, Possessions, and Eternity
A thorough study on what the Bible says about money. Deals with materialism, stewardship, debt, and more.
Included in Sonlight's Economics program.
Dating & Relationship Skills

Dating with Integrity
Offers a practical Biblical model of male-female relationships based on our status as sons and daughters of God.
Grade Range: 6+
Included in History / Bible / Literature 100.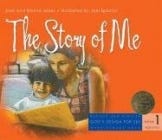 The Story of Me
Written and illustrated for you to read with your child to help you communicate comfortably and truthfully.
Age Range: 3-5

What's the Big Deal?
Reviews, expands upon, and reinforces the material in the first two books, The Story of Me and Before I Was Born.
Age Range: 8-11
Critical Thinking and Mathematics Skills

Building Thinking Skills Level 1
Provides highly effective verbal and nonverbal reasoning activities to improve students' vocabulary, reading, writing, math, logic, and figural-spatial skills, as well as their visual and auditory processing.
Grade Range: 1-3
Included in Electives B.

Building Thinking Skills Level 2
This engaging book develops critical thinking skills necessary for success in reading, writing, math, science, social studies, and standardized tests in Grades 4-6.
Grade Range: 2-5
Included in Electives D.

Fallacy Detective
Amazing! A fascinating and complete introduction to 23 logical fallacies and 10 propaganda techniques: what they are, how to spot them, how to avoid them.
Grade Range: 8+
Included in Electives 100.

Typing Instructor Platinum
Educate your child in the skill of typing. They'll gain accuracy and speed through travel themes and engaging challenges.
Included in Electives F.
Early Learning Life Skills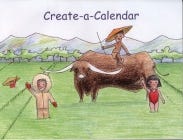 Create-A-Calendar
Sixteen-month calendar covers your entire school year and teaches kids about the calendar. Learn the days, weeks and months of the year.
Included in Sonlight A.