College Prep Courses & Curriculum for Homeschool
Prepare your students for ongoing success with a variety of high school electives, college and career planning resources, courses to boost a high school transcript and even courses to help your student prepare for an Advanced Placement (AP) exam and potentially earn college credit.
Help your student prepare for an Advanced Placement (AP) exam and potentially earn college credit with courses designated with an asterik (*) below. Add these AP*, college prep, and select upper-level courses to your Sonlight® History / Bible and Literature / Language Arts program.
Looking for more homeschool electives? Check out all of Sonlight's homeschool electives.
High School Electives / Upper Level Courses
Equip your high schoolers with tools that help them grow deep! Sonlight offers courses that let upper-level students think critically, perform well on college entrance exams, discover their interests, follow their dreams, engage with and make a difference in their world.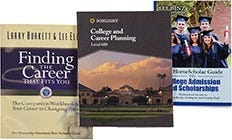 Sonlight's College and Career Planning Kit
The tools you need to create a high school transcript for your homeschooler. You will be able to help your student work through his or her dreams and plans for the future, apply for financial aid, find the right school, and more!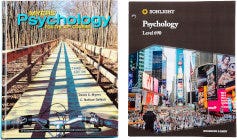 Sonlight's Psychology Program*
An excellent foundation for the Psych AP test. More than that, your students will see how psychology is the study of God's workmanship.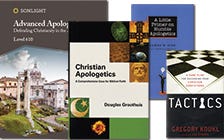 Advanced Apologetics
Prepare your teens for the transition to college and beyond with a sure footing in their faith. Help your students understand and gracefully defend their beliefs. Examine arguments from skeptics, atheists and those of other faiths.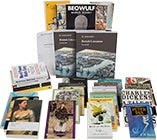 British Literature*
A college-prep survey of significant, beautiful literature. Survey key works of literature, hone essay writing skills, and more. Combine with other Sonlight high school subjects for a complete one-year high school curriculum.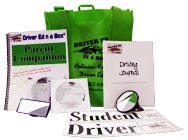 Driver's Ed in a Box®
The most comprehensive, high quality driver's ed course we could find. A structured, easy-to-follow guide to help you and your teen develop safe, collision-free driving habits.
ARTistic Pursuits
Excellent art program for early elementary school through high school, offering a constant expansion of artistic knowledge and skill. Teaches elements of art, composition, art history, art media, and more.
"Jesus increased in wisdom and stature, and in favor with God and man" (Luke 2:52). Jesus grew up. As our teenagers grow to adulthood, we want them to experience similar well-rounded maturity—mental, physical, spiritual, and social—to become the unique individuals God created them to be.
Whether you're looking for courses to help your high schoolers prepare for AP* exams or simply expand their horizons, take a look at our College Prep section. We want to walk with your family as your children prepare to make their way in the world.
*Advanced Placement, Advanced Placement Program, and AP are registered trademarks of the College Board, which was not involved in the production of, and does not endorse, these products.