Discover the enchanting world of global Christmas customs in this captivating printable!
Christmas is one of the most beloved and widely celebrated holidays worldwide. It is a special time that brings joy and sparkle to our lives with feasting and special rituals, colorful decorations, and the exchanging of gifts. Traditions have developed around this holiday celebrating the birth of Jesus and they have changed as they have crossed borders into other countries and over time.
In this study of Christmas customs and traditions from 19 different countries on six of the seven continents, your family will discover similarities to and differences from what you may celebrate in your home. You may be familiar with some of them because of your own cultural heritage, whereas others may be completely new to you!
Our hope is that you will enjoy learning some new things and have fun doing so. Enter your email below to begin your journey through 19 diverse countries and unwrap the beauty of holiday traditions, all in one digital treasure.
Travel around the world to see how these 19 countries celebrate the Christmas season.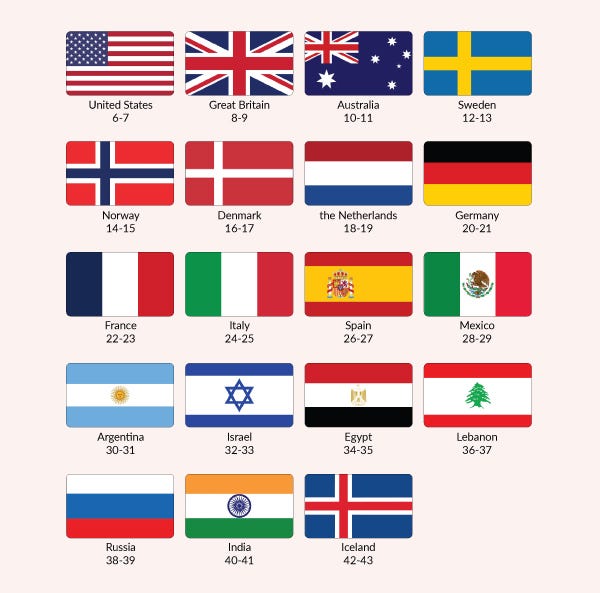 Christmas Around the World is your passport to a global yuletide adventure. See what's inside:
Ignite your holiday spirit and embrace the diverse wonder of Christmas worldwide.
Explore the legend of La Befana in Italy, light up the night with Saint Lucia's Day in Sweden, discover the wonderful tradition of the Christmas Book Flood in Iceland, and many more traditions and customs from lands near and far.
Delve deep into the origins and meaning behind 19 countries' beloved Christmas customs and traditions.
From German Christkindlmarkt to Mexican Las Posadas, Norweigian Little Christmas Eve to Julefrokost in Denmark—get ready to immerse yourself in a festive journey like no other.
Infuse your holiday table with global flavors.
Savor the sweet taste of Polvorones in Mexico, Lebkuchen in Germany, Pepparkakor in Sweden, Kahk el Eid in Egypt, and more. You'll discover 15+ delectable recipes from around the world and explore traditions surrounding meals in each country.
DIY Crafts & Decoration
Learn how to create unique holiday décor inspired by traditions from around the globe.
Christmas Playlist
Dive into the festive sounds of Christmas around the world, featuring popular songs and melodies from each country.
Whether you want to create your own multicultural celebration or simply expand your horizons, this eBook is your one-stop holiday resource.
Learn how families and communities around the globe celebrate the festive season.
Make this Christmas unforgettable as you bring
the world's traditions and customs into your home.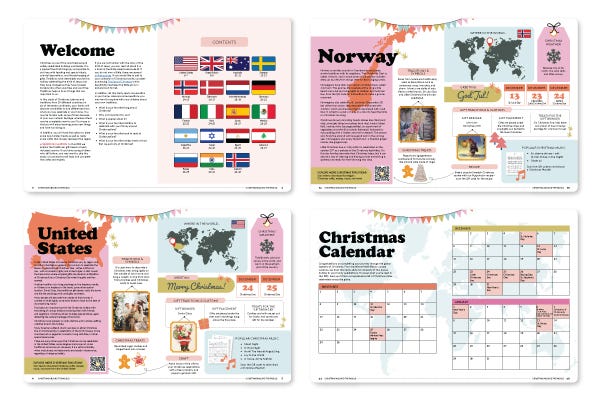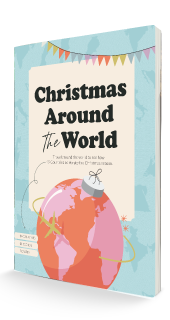 Download this FREE Christmas Around the World printable.
From traditional festivities to unique customs, we hope this study adds rich diversity of this joyous holiday to your family celebrations.
EXPLORE MORE CHRISTMAS TRADITIONS