This Summer Reading Kit includes a wide range of free resources. Pick and choose the activities that most interest your family!
Punch cards, genre charts, and reading logs - Track your progress whatever ways your kids love best.
Reading Bingo - Add variety to your summer reading and see who can fill out the Bingo card first.
Books you can watch (but read the book first!) - Center family movie nights around the books you're enjoying with discussion questions and a Venn Diagram to compare.
Templates for bookmarks and bookplates - Shower love on the books in your home library with these papercrafts.
Book Bracket and Book Awards - Get your kids talking about books by choosing the best of the best with these printables and directions.
...and SO much more!
This toolkit will motivate your kids to want to read all summer long.
And reading prevents summer slide—the loss of academic gains that happens to many children when they are out of school.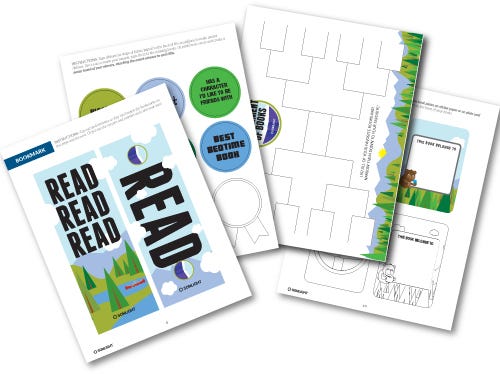 BONUS: Printable Summer Reading Chart
With your download of the Summer Reading Challenge Kit, you'll get this FREE Summer Reading Chart!
The Summer Reading Poster has a place for each book you read this summer. Read every day this summer and color in the books or write the titles as you complete them.
It's your choice! Read aloud together or let your children read independently, and color/mark based on the number of books you read. As long as your child is reading something each day (number of pages, number of minutes, number of chapters, etc.) they will see their bookshelves "grow".
Print the chart at home and print new pages as you complete them. Hang on the wall to see how tall your shelf becomes. Then share your photos with us using #sonlightreadingchallenge.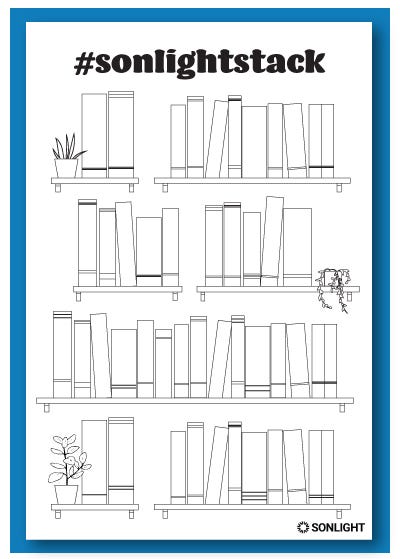 Need help choosing great books?
We want children to read good books. There's no need to settle for the fluff in today's best-selling children's books though—you can provide your children with thoughtful, age-appropriate literature that's both edifying and fun! And we've done the work for you!
With Sonlight Summer Readers, you'll find age-appropriate books for elementary, middle, and high school students, for both boys and girls. Purchase these carefully vetted Summer Readers to enjoy yourself now, or save for your children to grow into later. Shop Summer Readers. Be sure to check out our Ultimate Summer Reading list of more than 250 titles recommended by Sonlight families too!