Homeschool History & Geography Curriculum
History is the centerpiece of Sonlight's homeschool curriculum. If you're looking for supplemental materials to add to your homeschool, use the following games, books, and resources to expand your family's knowledge and have fun at the same time. Or, keep reading to learn more about the role history & geography play in Sonlight's curriculum.

Homeschool History & Geography Materials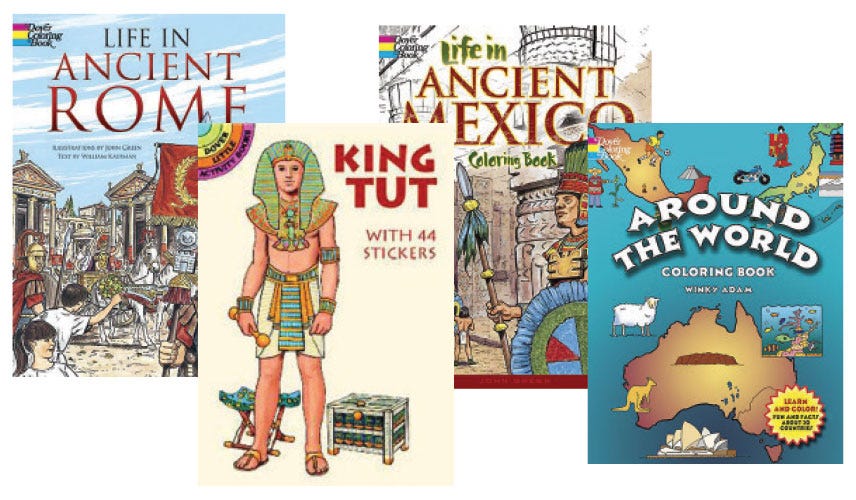 History Coloring Books
Supplement your learning and keep busy hands occupied with our collection of educational history coloring books.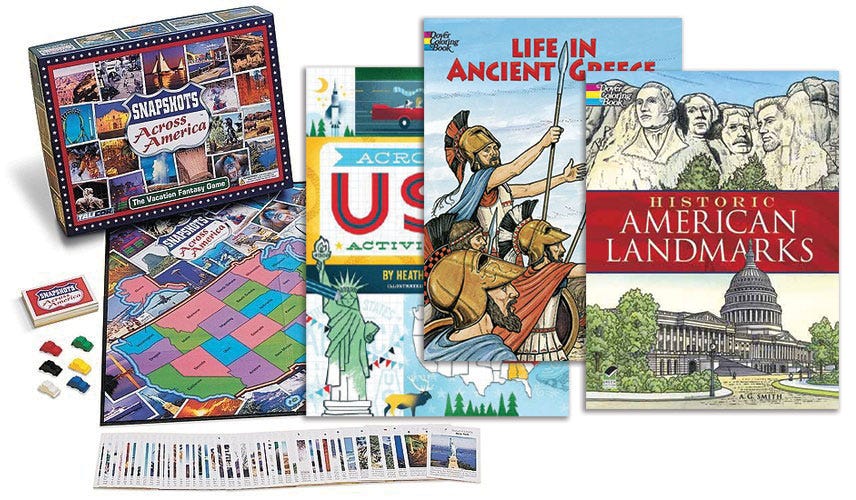 Geography Resources
Learn about geography through maps, songs, charts, timelines, puzzles, and more.
Note: Geography is built into your Sonlight History / Bible / Literature and All-Subjects Packages.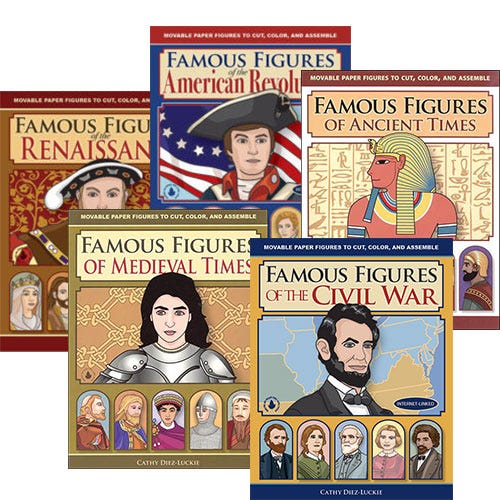 Famous Figures
Hands-on history activity. Bring history to life with these fun and memorable articulated paper dolls of famous men and women of the past.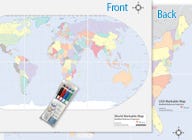 Markable Map and Markers
Your whole family can enjoy discovering where things are geographically. With the world on one side and the U.S.A. on the other, this map shows you a lot of detail, including major political boundaries and rivers. The laminated surface lets you mark your map with grease pencils or water-based markers.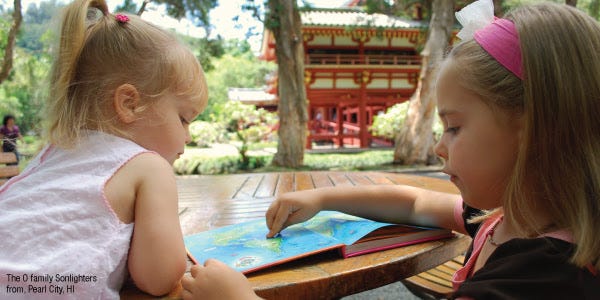 4 Low Cost Tools for Learning Geography the Natural Way
Resources such as a markable map, geography songs, and puzzles make learning geography a seamless addition to your homeschool day.
How Do Sonlight's History Programs Work?
Why Do History & Geography Play Such an Important Role in Sonlight Curriculum?
Sonlight's Approach to American History
Sonlight's Approach to World History