Download your free conversation starter cards: 6 prompts to spark meaningful chats between parents and children!
Enter your email below to download and print the conversation starters. Find a time each day to choose a card as a family. Read the card together and take turns sharing your answers. These cards are a great way to start or end your day and are perfect for holiday road trips, travels, or even during your holiday meals!
These free printable cards are packed with thought-provoking questions along with creative ideas and activities to encourage gratitude and promote meaningful memories with your children.
Includes six pre-printed cards, plus two blank ones where you can craft your own!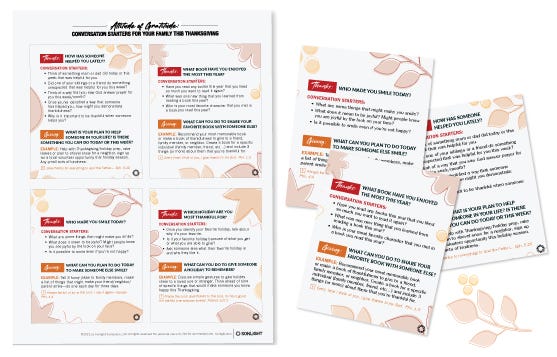 No matter how you choose to use these cards, you'll be grateful for the sparked conversations with your familiy and continue the tradition of gratitude this Thanksgiving.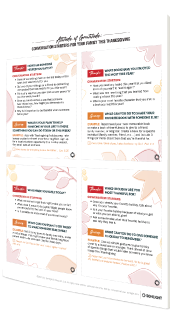 Download your free conversation starter cards!
May your hearts be full with both thanks and giving this holiday season.