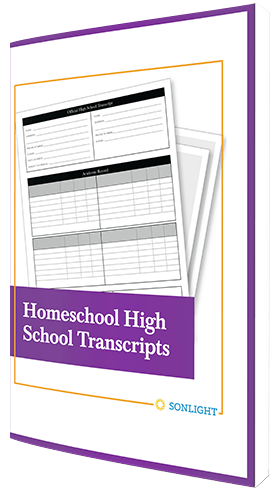 FREE ebook:
Homeschool High School Transcripts
You'll get thorough instructions for turning four years of education into a simple page, an advertisement of your student's accomplishments.
This High School Transcripts eBook Includes All You Need to Get Ready for High School!
Also, with your free download of this eBook, you will become a valued member of the Sonlight family. This includes:
Sarita's Word, our free biweekly e-newsletter with an encouraging word from Sonlight's president and founder
Insider information and sneak peeks of new products coming to Sonlight
Alerts to our occasional sales and specials offers
Are you ready to get your free eBook? Simply enter your information here and get instant access:
Download

your free eBook!