You'll get thorough instructions for turning four years of education into a simple page, an advertisement of your student's accomplishments.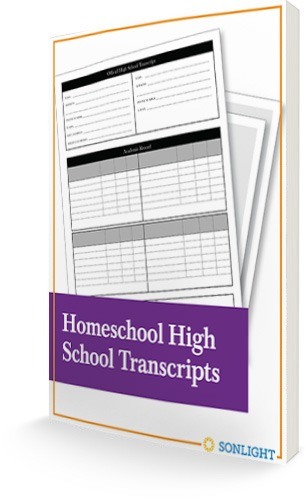 Also, with your free download of this eBook, you will become a valued member of the Sonlight family. This includes:
Sarita's Word, our free biweekly e-newsletter with an encouraging word from Sonlight's president and founder
Insider information and sneak peeks of new products coming to Sonlight
Alerts to our occasional sales and specials offers
---
Download your free High School Transcripts eBook now!
Enter your email address below:
---
Download this free High School Transcripts eBook and start getting excited about the joy of homeschooling high schoolers. What a precious opportunity for your family!
Wherever you are in your homeschooling journey – whether your children are younger than high school age but you like to know what is to come, or whether you are close to high school and need a plan now, or whether your student is working on high school studies, and you realize you need to think about a transcript – this value-packed eBook will answer your questions and give you confidence.
Many families say that homeschooling high school is the icing on the cake – one more chance to enjoy the children you've raised. Download High School Transcripts now and see how this might be a possibility for your family.
Download your free High School Transcripts ebook now! [scroll up]