With all of the curriculum options available, what makes Sonlight different? Sonlight offers you everything that you need to succeed on your homeschool journey, from preschool through high school. Here's what makes Sonlight unique!
Sonlight Instructor's Guides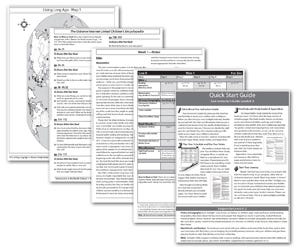 No prior teaching experience is required thanks to Sonlight's award-winning Instructor's Guides (IG). Instructor's Guides offer you stress-free teaching by turning all of your books and materials into a connected course of study. Each IG includes 36-weeks of daily lesson plans that integrate your children's various subjects into an exciting, unified learning experience. The IG also includes activities, teaching tools & tips, vocabulary, discussion questions, mapping topics, counter-balancing commentary and more to help you and your child interact and get the most out of your reading.
All of the planning and preparation is done for you with Sonlight's Instructor's Guides so you can enjoy learning together. Just open the Instructor's Guide each morning, complete the tasks for that day, and then you're done. Easy, effective homeschooling.
Want to learn more? Read about what's included in our Instructor's Guides or request a sample.
Literature-Based Curriculum
No more boring textbooks! Literature-based education uses engaging books as the centerpiece for learning. Children have a natural curiosity for stories, and Sonlight uses outstanding books (like historical fiction, biographies, award-winning titles) to give context to information, create an emotional connection and help students retain the information they're learning. With literature-based learning, education is enjoyable, memorable, and interactive. Your child's Sonlight education is built on vibrant "real books" (not textbooks) that make history come to life. Curious about literature-based learning?
No-Prep
Stop planning lessons and start enjoying your homeschool! With your History / Bible / Literature, Science, Language Arts, or All-Subjects Package, you'll receive the award-winning Instructor's Guide and all of the books and materials you need for the entire school year. Just open and go, knowing exactly what to teach each day…with no prep work!
In addition to our History / Bible / Literature programs (which acts as the "foundation" of your school year), Sonlight also carries science, language arts, math, and all other subjects you need to round out your child's education. You can buy these individually...or purchase an All-Subjects Package and enjoy a 20% discount!
Whether you purchase a History / Bible / Literature program and add in additional subjects yourself, or choose the All-Subjects Package with everything you need for a complete school year, Sonlight provides you all the tools needed for a zero prep, fully planned homeschool.
Balanced Biblical Perspective
Sonlight is designed to help you raise children rooted in their Christian faith and with a heart for the unreached world. Bible teaching is built directly into your History / Bible / Literature or All-Subjects Package, and many of the books you'll read are written from a Christian perspective.
However, you'll also encounter differing viewpoints in your reading with Sonlight. The notes in your Instructor's Guide provide the talking points you need to help you children engage with books written by Christians and non-Christians, encountering complex issues in the safety of your own home – and from a strong, biblical perspective.
Sonlight's willingness to tackle tricky topics is one of the reasons families love Sonlight.
Multiple Children
Teaching multiple children similar in age? Sonlight is built with this situation in mind, and there's an easy way to minimize the extra work while still ensuring your kids get the best education possible. You can use one History / Bible / Literature program for multiple kids, and then add in age-appropriate math, language arts, and science. Want to learn more?
100% Money-Back Guarantee
Each Sonlight curriculum package comes with our 100% money-back guarantee. Use the program for 18 weeks and if Sonlight isn't a good fit, return it for a full refund. You won't find another guarantee like this! We're confident that once you try Sonlight, you'll find that your children Love to Learn and that you Love to Teach.
Trying Sonlight is risk-free…what are you waiting for?
Does Sonlight Really Work?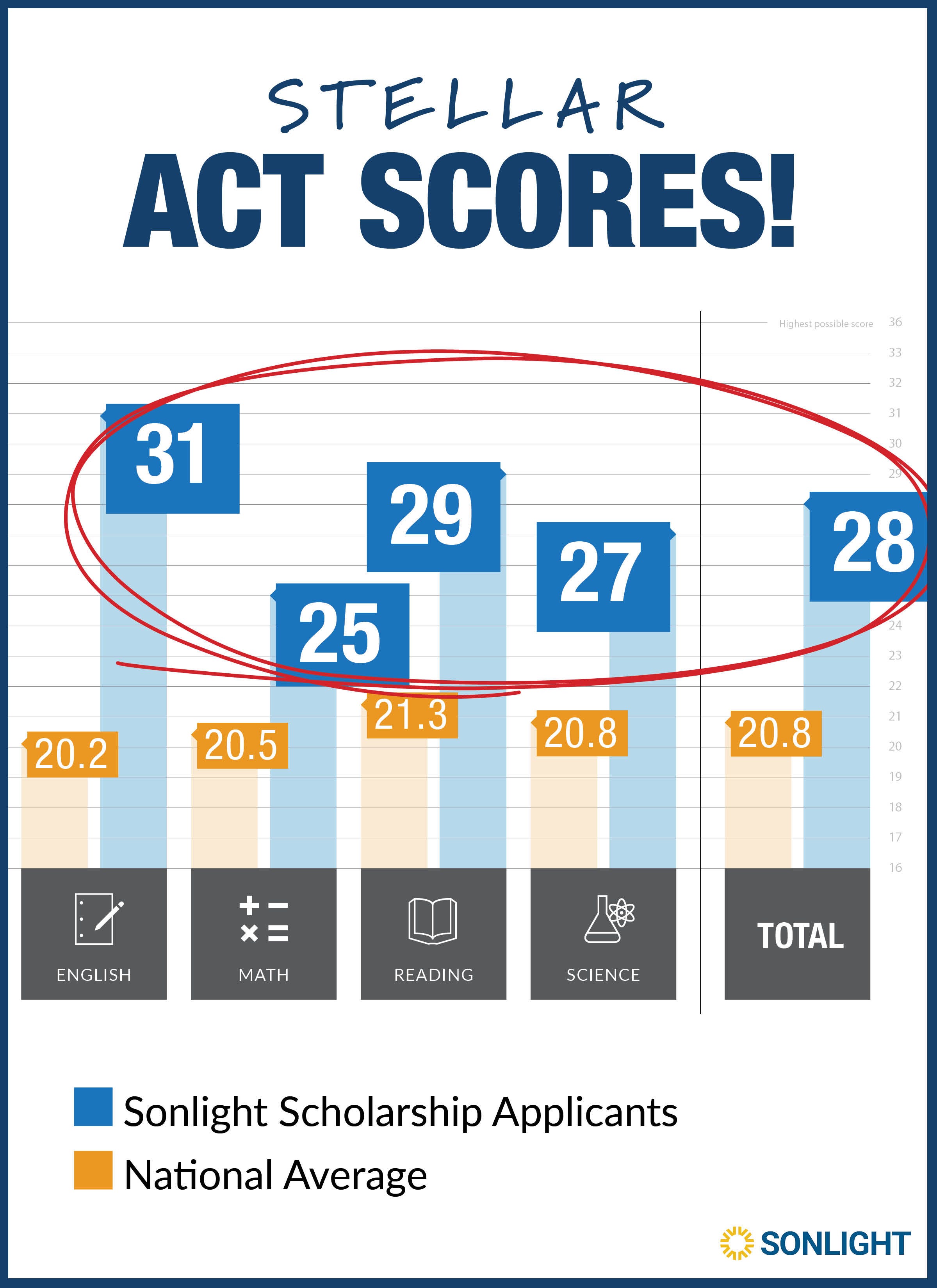 Sonlight is a lot of fun, but will your children receive a robust education? The numbers don't lie: Sonlight students consistently score higher than the national average on the SAT and ACT. We believe in the potential of our Sonlight students so strongly that we started a scholarship program. You can find Sonlight grads at universities all around the country!
We could tell you more about how effective Sonlight is, but its best to hear straight from our customers. Families all around the world are loving to learn with Sonlight! Check out our customer testimonials and see where some of our Sonlight graduates are now.
Sonlight Advisors
We know your child's education is important to you, so it's important to have all your questions answered and be confident that Sonlight is the right fit for your family. Our Sonlight Advisors are real homeschool moms who are ready to answer your questions about homeschooling – for free. Give us a call or chat online with an advisor!
Want to do some more reading?
Here's additional articles that will help you learn more about Sonlight.