GeoBingo is a new twist on a classic game and a new way to make geography fun!
GeoBingo World kids bingo game is an exciting and interactive way to discover the world around you. It's easy to play and works just like the bingo you know, with a geographic twist!
Just flip a card, put a bingo chip on your board if you have a spot that matches, and keep watching your board. The first one to get five countries in a row gets bingo!
As your family plays this educational geography game, you'll learn fun facts about the world's most populous nations.
Includes:
8 GeoBingo boards
50 country cards showing the country's capital, land area, population and geographic location
75 bingo chips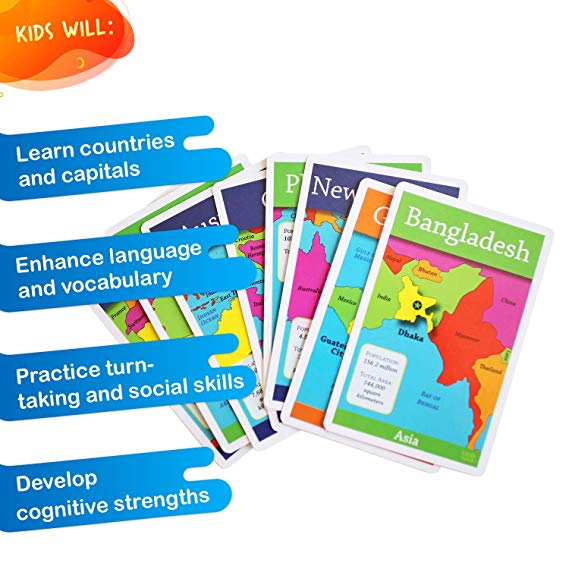 Suitable for ages 4+
Can be played by up to 8 individuals or teams.