2nd Grade Homeschool Curriculum
Sonlight offers two options of study for your second grade student: a broad overview of cultures around the world, or World History covering Creation to the fall of Rome.
Why start with big picture world history? Because as your children see the flow of world history – the rise and fall of civilizations – they start to see the overview of what's gone into creating history. History is filled with wars, literally, one victor rises up to replace the next as the centuries pass. Not overly dark, and filled with fantastic Read-Alouds (what you read to your children), you will be able to explore history, dig deeper into people's lives through biographies, and watch them overcome. This is such a great introduction for your children.

Choose your 2nd Grade Homeschool Curriculum
Sonlight offers multiple curriculum packages, each completely customizable to meet your family's needs. Start by choosing one of the three options below, and customize online as desired. Need help choosing? Chat with an advisor.
*Percent off Retail Price. Preschool and Pre-K are not available as All-Subjects Packages as they have unique subjects specific to those age spans. A Sonlight History / Bible / Literature program includes a year's worth of history, geography, Bible, Readers, Read-Alouds, and an Instructor's Guide. An All-Subjects Package includes a History / Bible / Literature program, plus language arts, spelling (K-6), handwriting (K-3), math, science, and a Sonlight binder. Click here for the complete Scope and Sequence.
2nd Grade Packages
Put together a customized program or select the recommended everything-you-need package. Compare your choices and pick the path you want. Either way, a wonderful adventure in learning awaits you and your family. Both History / Bible / Literature Programs and All-Subjects Packages include complete second grade lesson plans, schedule and notes in the included Instructor's Guide.
Start by selecting the program that covers the history focus you'd like to use this year. Because you'll teach with real books, each Sonlight program works with a range of ages and allows you to teach multiple children together. View the full curriculum scope & sequence for additional information. Need help choosing? Chat with a homeschool Advisor.
2nd Grade History / Bible / Literature Programs
Big picture history in manageable bites. Sonlight's focus on history helps you see how things tie together not only in the natural progression through the years, but also across subjects. This year you will be using books to expand what you are learning: through biographies, historical fiction, Bible readings, and engaging tales that broaden what you learn.
Why books to learn?
Great books are fun to read, which means learning is never a chore, but an adventure.
Well-written stories help you remember the information you learn.
You and your children can talk through the content as you read together, meaning you can focus on what interests you or warrants more attention.
These books, literature, naturally provide these benefits and will make your homeschool experience a joy.
Start with the History / Bible / Literature program of your choice and add additional subjects. History / Bible / Literature programs can be used with multiple children. All History / Bible / Literature programs include a 15% discount off of retail.
2nd Grade All-Subjects Package
All-Subjects Packages offer the convenience of an all-in-one boxed curriculum but provide the flexibility of customization for your specific needs or multiple children. And you get all that for a 20% discount!
Additional 2nd Grade Subjects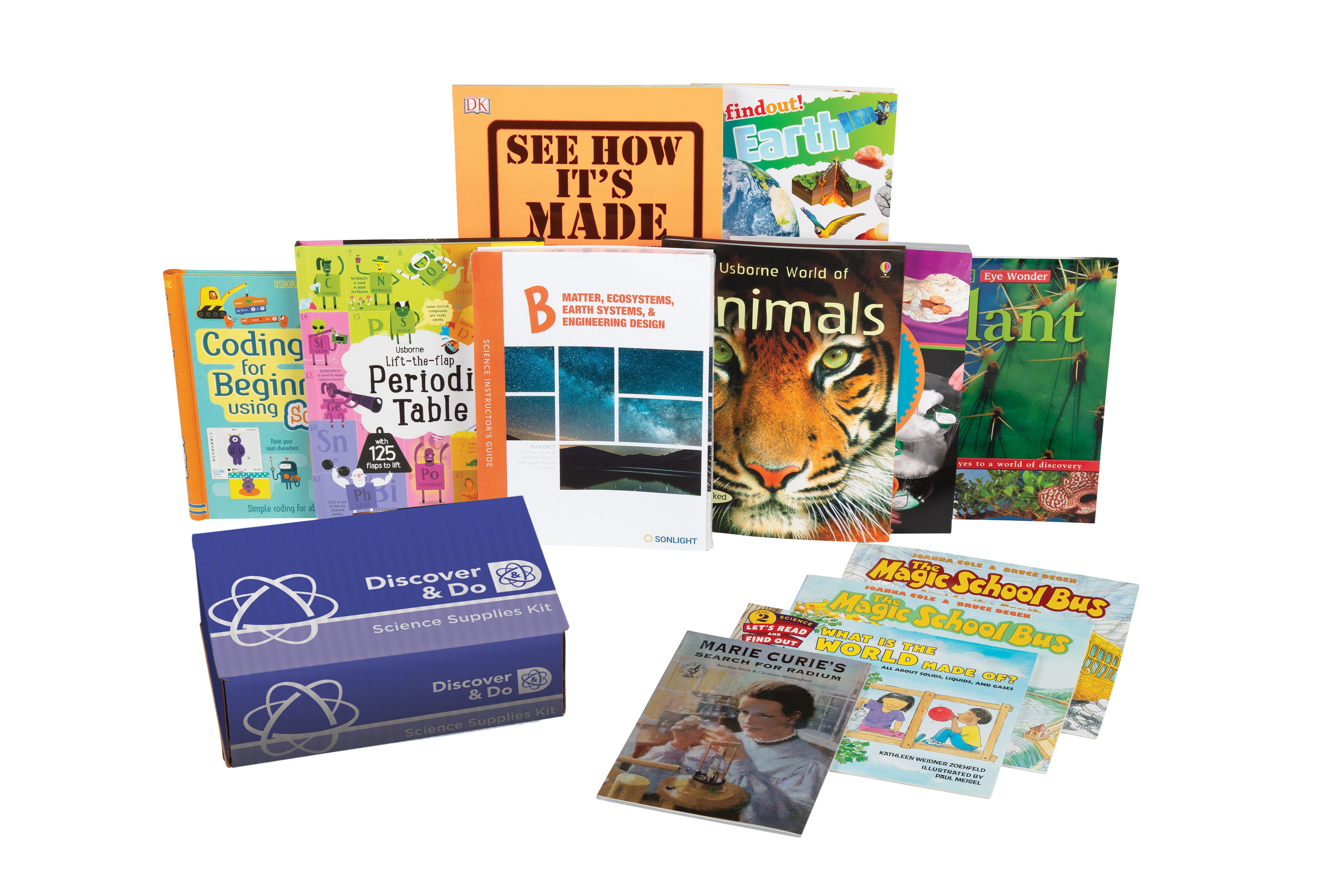 Science
From the rock cycle to elements on the periodic table, Science B nurtures children's natural curiosity and provides daily opportunities to explore the world around them. They will use real scientific skills and practices as they unearth plants, observe animals, excavate rocks, explore the features of solids, liquids, gases more. Science B includes a high-level introduction to coding and how things are made and other STEM topics that will prepare students for a lifetime of scientific curiosity, learning and application.
Choose the matching 2nd Grade Science level (Science B) or browse other available Science programs and see what you could discover.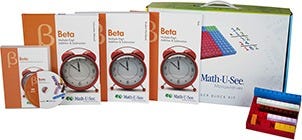 Math
2nd Grade math focuses on understanding place value and using it to add or subtract. The goal is for your children to be able to fluently add and subtract any combination of whole numbers, and solve for an unknown. Additionally, your children will begin to solve abstract and real-world problems involving addition and subtraction. They will continue to learn to tell and write time by hours and minutes; working with currency, measuring and estimating lengths; finding perimeters and more.
Math-U-See Beta is included in Sonlight's 2nd Grade All-Subjects Package, but you can customize as desired.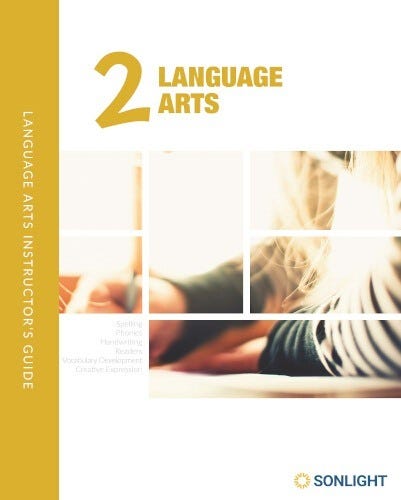 Language Arts
Confidently guide your children as they gain confidence in reading, writing and spelling. They'll love the level-appropriate Readers as they gain confidence in their independent reading skills, as well as creative assignments that make writing fun. Includes Grade 2 Readers and Language Arts. Students will learn to organize their thoughts and construct simple sentences, then combine sentences into paragraphs.
At this level, you get to choose a Language Arts and Reading program that matches your children's ability based on both reading and writing. We recognize that children's abilities vary greatly during these younger years, and, so we offer more Language Arts programs than there are years. That way, wherever your child is with reading and writing, they can find a program where they can be successful. See your Language Arts options here and take a placement test.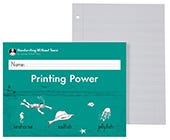 Handwriting
This year your children will have opportunities to practice handwriting in their Dictation and Creative Expression assignments.
There are many physiological processes going on in the art of writing, and even more as your children will begin the process of learning to write their ideas in the coming years. This is a foundational step in helping them learn to communicate.
We include Handwriting Without Tears in our All-Subjects Package because it is designed to eliminate problems with reversals, spacing, placement, and letter and numeral formation. But, you are able to customize your package and choose the handwriting program of your choice and still enjoy our best discount of 20% off.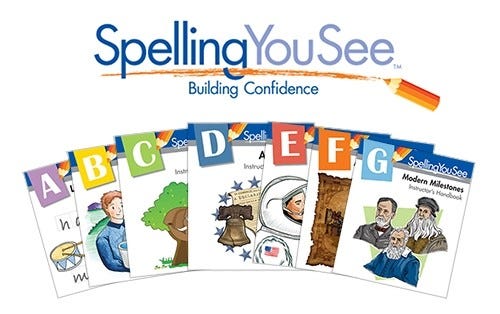 Spelling & Phonics
Phonics instruction is included in the Sonlight Language Arts Guides for levels K-4. Spelling instruction is phonics-based and also included in the Sonlight Language Arts Guides for levels 1-4. Spelling and Vocabulary is built into your lesson plans at this level. Spelling lists are based on your student's phonics studies with the words matching the weekly phonics rule. Vocabulary words are from the reading you share with your students and will be found in the Read-Aloud Study Guides in your History / Bible / Literature Instructor's Guide. This makes practice a natural addition to your homeschool day. We do offer additional spelling resources as desired.
Sonlight Phonics Programs can be purchased as stand-alone products. They are already included in our All-Subjects Packages.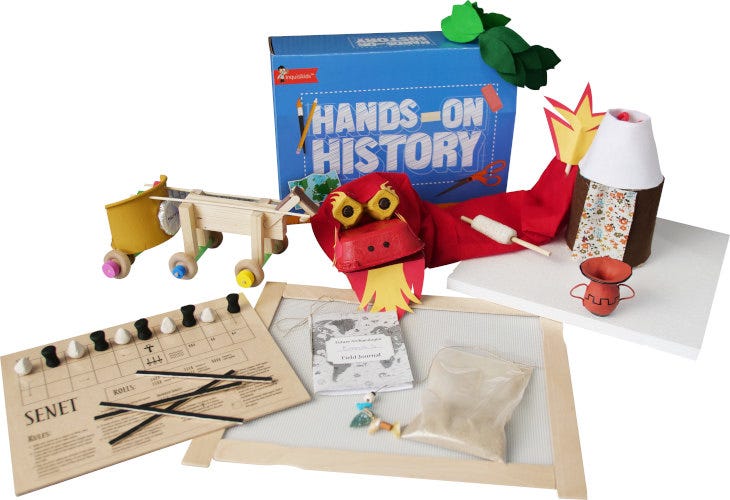 Hands-On & Electives
Let your children touch history with a hands-on, multi-sensory history project kit. Includes all the specialized supplies you need, along with a complete instruction booklet with clear, detailed explanations of each included craft.
Our hands-on learning kits are specifically designed to complement Sonlight's history programs and they are scheduled as optional activities for our History / Bible / Literature levels A, B, and C.
Explore even more electives and enrichment activities here.
Other Products
Consumables
Required Resources
Required Resources are items that you must have to use a Sonlight curriculum program. To save you money, we do not include these resources in every package. You may already own one or two of them and may not want duplicates. Shop all Required Resources here.