Free Homeschool Resource for the Summer Olympics
In this printable Summer Olympics unit study, you and your children will work through an 9-day guide with reading passages (included), printable maps, and notebooking pages. You and your children will:
Discover Japan's active volcano—Mount Fuji, or Fujiyama
Learn how Japan has become one of the world's top economic powers
Meet the people of Japan and explore Japanese culture
Sketch a simple timeline of major events in Japan's history
Create a calendar marking various Japanese holidays
Create a Japanese-English dictionary
Participate in a traditional Japanese tea ceremony
And more!
This homeschool unit study includes everything you need to get a great overview of the beautiful nation of Japan—perfect to prepare for the 2020 Summer Olympic Games.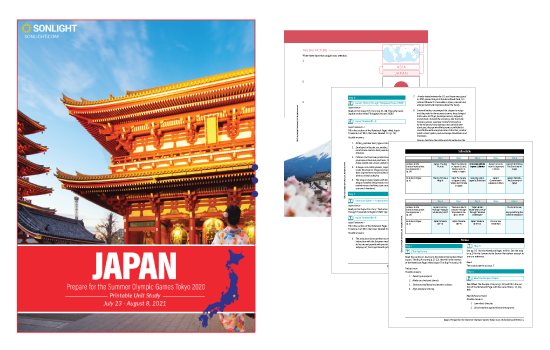 Use this FREE ebook as a unit study, as supplementary material for any child (or adult!) or just as a fun way to prepare for the Summer Olympic Games, Tokyo 2020.
What's Included?
9 days of lesson plans & activities about Japan
Daily reading assignments with notes & discussion questions
A 33-page excerpt from Sonlight's Journey to the Eastern Hemisphere
Mapping activities with full-color maps of Japan—complete with a map key and activity pages
Quick facts about Japan to learn at a glance
10 printable notebooking pages to fill in, including… a timeline activity, a map of Japan activity, and more!
An overview of the history of the Olympics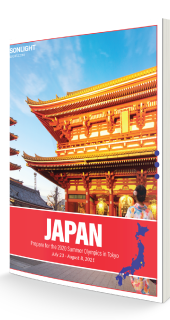 Download Your Free Unit Study
This free download contains everything you need for a thorough overview of Japan—perfect for the history and geography components of your Summer Olympic Games Tokyo 2020 homeschool unit study.