Sonlight: Partially Powered by Sunlight
Sonlight utilizes solar power to help save money and reduce our dependence on outside, non-renewable energy.
As of noon, January 12, 2010, Sonlight has been partially powered by solar energy we generate from the cells atop our building.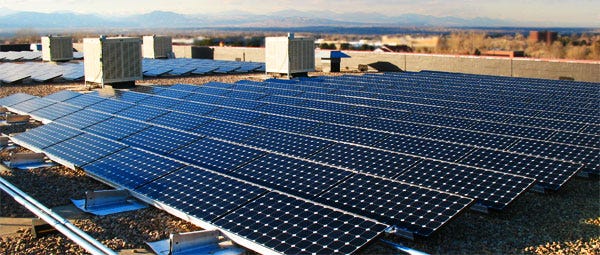 We consider it a privilege to be able to utilize this technology. We hope that our efforts to be good stewards with what God has given us will pay dividends to our children and their children after them. Plus, we'll save money in the long-run and reduce our dependence on outside energy.
Click here to see an up-to-the-quarter-hour report on how these efforts have helped: