Author: Heather Alexander
Consumable Item
Binding: Pb
What would you take to Vermont, or Florida? Copy the Statue of Liberty, using the grid method! Learn the state abbreviations!
Expand your children's creative thinking as you draw, sticker and play your way across the USA in this cheery activity book.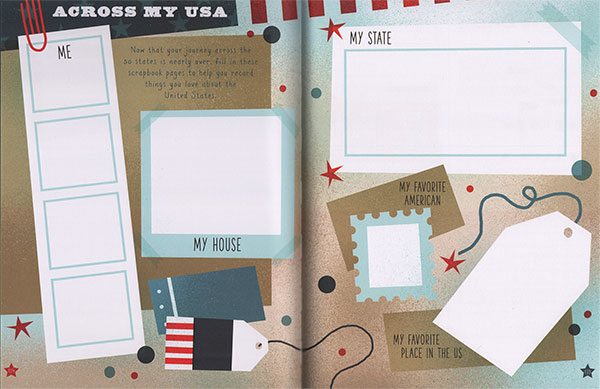 With word searches, matching games, letter scrambles and more, facts, figures and history are brought to life. Activities highlighting everything from state mottoes and famous monuments to natural wonders and roadside attractions make this a road trip they'll never forget.
Suitable for ages 6+