Celebrate World Read-Aloud Day with Sonlight!
Reading aloud to your children has been a beloved cornerstone of the Sonlight style of homeschooling for over thirty years. So we're thrilled to see a day designated as World Read Aloud Day—a holiday that challenges participants to grab a book, find an audience, and read aloud!
This is a holiday that Sonlighters can fully get behind!
Even though reading aloud may be part of your daily routine already, let's celebrate this truly wondrous method of learning, family bonding, and sheer delight by joining in a social media challenge on the week of World Read Aloud Day, February 2-8, 2022. To sweeten the fun, we're offering book collections as prizes!*
Research continues to confirm what Sonlighters have known all along—reading together does wonders for children! That's worth celebrating on World Read Aloud Day and all year long.
Enter daily to win!
Using the calendar below, enter as many ways as you'd like for your chance to win a FREE Sonlight book bundle of your choice. *
Be sure to include hashtags #worldreadaloudday and #sonlightstories in every post to be eligible to win a Sonlight book bundle!
Entries will be accepted from your favorite social media platform or the Sonlight App.
FEB 2
Share a photo or video of you/your children reading aloud. Tag a friend and challenge them to join in on the fun!
Include hashtags #worldreadaloudday and #sonlightstories
Earn bonus points (and entries) for every post you make!
FEB 3
Answer these questions:
What is your favorite Sonlight Read-Aloud?
Who is your favorite Read-Aloud character?
Comment on this post and share a photo of your children pretending to be that character or any other creative costumes that stem from your favorite Sonlight Read-Aloud.
BONUS ENTRY: Navigate to the Connections Main Group in the Sonlight App and comment on your favorite Read-Aloud or character on today's post.
FEB 4
The best readers are often the readers who were read aloud to the most. Create and share a video and share all of the reasons you love Read-Alouds inside your home.
Alternate entry: comment on this post and tell us the reasons you read aloud.
FEB 5
Create and comment with an Instagram wishlist of Read-Alouds you want OR share a pic of all your current favorites in a photo with a caption and the hashtags #WorldReadAloudDay #sonlightstories.
Not on Instagram? Simply share a pic of all your current favorite Read-Alouds on your preferred social network.
FEB 6
Do you have a wiggle worm? Share your ideas for keeping your kids engaged during Read-Aloud time with a comment, photo, or video.
FEB 7
Share your #sonlightstack or #sonlightshelfie showcasing all of your Read-Alouds!
FEB 8
Today is the last day! Comment on this post with a link to one of your favorite Sonlight products.
For extra entries, tag a friend (one per comment please).
Be sure to include hashtags #worldreadaloudday and #sonlightstories in every post to be eligible to win!
Sonlight allows us to immerse ourselves in great literature throughout its curriculum and because of the amazing selections Sonlight includes, we enjoy the process of learning, not just the outcome
We treasure every moment that we have snuggled together reading Sonlight books. Every lesson from every story is helping mold my children (even in their early years) into becoming the persons God designed them to be.
Sonlight transformed our family. Sonlight books set the stage for such great family conversations around empathy, compassion, work ethic, and different ways of life around the world.
As a parent, I appreciate the assurance that the books Sonlight sends are trustworthy. We are so grateful for the life changing books we have been exposed to that we perhaps would have never heard of otherwise.
More Read-Aloud Resources
Visit the Sonlight blog to gather helpful and practical homeschool advice, encouragement, inspiration, and the knowledge and confidence to homeschool successfully. You'll find plenty of read-aloud resources and so much more!

DOWNLOAD A SONLIGHT CATALOG
To shop Sonlight's complete selection of carefully vetted books, download a free catalog. If you have eager readers who want more good books, you want to build your home library, or simply want extra books—you can't beat Sonlight's selection. Learn more about how Sonlight selects only the most outstanding books to make it into the curriculum here.
Shop Great Books
We founded Sonlight Curriculum on the principle that great books make great libraries, and great libraries are the core of great education. Browse our curated book collections below.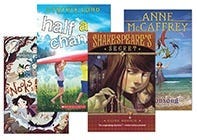 Just Great Books
Sonlight curriculum is built on great books. Add to your library with these favorites.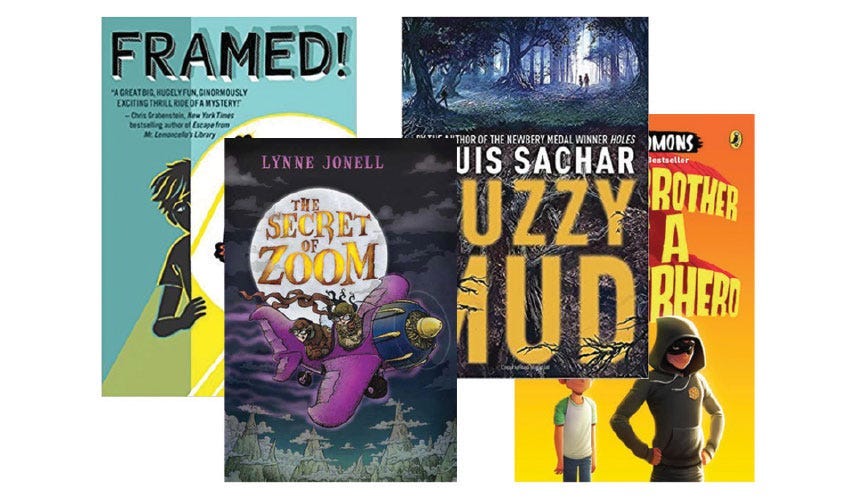 Summer Readers
Encourage your children to read all year long with carefully-selected, age-appropriate readers. We call them Summer Readers, but they really are Anytime Readers!
*Three winners will be selected on/around February 14, 2022. Winners can choose a book bundle from the following collections: a Sonlight Summer Readers bundle (sonlight.com/summer), or any of the book collections listed in the Book Collections section (here).