3rd Grade Homeschool Curriculum
By the time your children are in third grade, they are likely starting to want to talk through their opinions and what they think about. You might be having some conversations about what you believe and why, and seeing if they agree or disagree. This is the perfect time to homeschool.
Sonlight gives you choices, and this year you have the opportunity to study a broad overview of world cultures, or World History (Creation to Fall of Rome, the Middle Ages through WWI, or even a broad sweep to cover both periods). There isn't one right answer and there isn't one perfect place to start. We love all the options here.

Choose your 3rd Grade Homeschool Curriculum
Sonlight offers multiple curriculum packages, each completely customizable to meet your family's needs. Start by choosing one of the three options below, and customize online as desired. Need help choosing? Chat with an advisor.
*Percent off Retail Price. Preschool and Pre-K are not available as All-Subjects Packages as they have unique subjects specific to those age spans. A Sonlight History / Bible / Literature program includes a year's worth of history, geography, Bible, Readers, Read-Alouds, and an Instructor's Guide. An All-Subjects Package includes a History / Bible / Literature program, plus language arts, spelling (K-6), handwriting (K-3), math, science, and a Sonlight binder. Click here for the complete Scope and Sequence.
3rd Grade Packages
Put together a customized program or select the recommended everything-you-need package. Compare your choices and pick the path you want. Either way, a wonderful adventure in learning awaits you and your family. Both History / Bible / Literature Programs and All-Subjects Packages include complete third grade lesson plans, schedule and notes in the included Instructor's Guide.
Start by selecting the program that covers the history focus you'd like to use this year. Because you'll teach with real books, each Sonlight program works with a range of ages and allows you to teach multiple children together. View the full curriculum scope & sequence for additional information. Need help choosing? Chat with a homeschool Advisor.
3rd Grade History / Bible / Literature Programs
This year, you will be using books to expand what you learn: through biographies, historical fiction, Bible readings, and engaging stories. You'll be able to see issues and events from multiple views, perspectives and voices. In third grade, we shy away from discussing too many harsh realities of our early history, while still allowing your children to see where we as people have come from.
You have several options for your choice of history this year. You can start with an introduction to people and cultures around the world, or you could study a broad overview of World History, or World History in-depth.
Start with the History / Bible / Literature program of your choice and add additional subjects. History / Bible / Literature programs can be used with multiple children. All History / Bible / Literature programs include a 15% discount off of retail.
3rd Grade All-Subjects Package
All-Subjects Packages offer the convenience of an all-in-one boxed curriculum but provide the flexibility of customization for your specific needs or multiple children. And you get all that for a 20% discount!
Additional 3rd Grade Subjects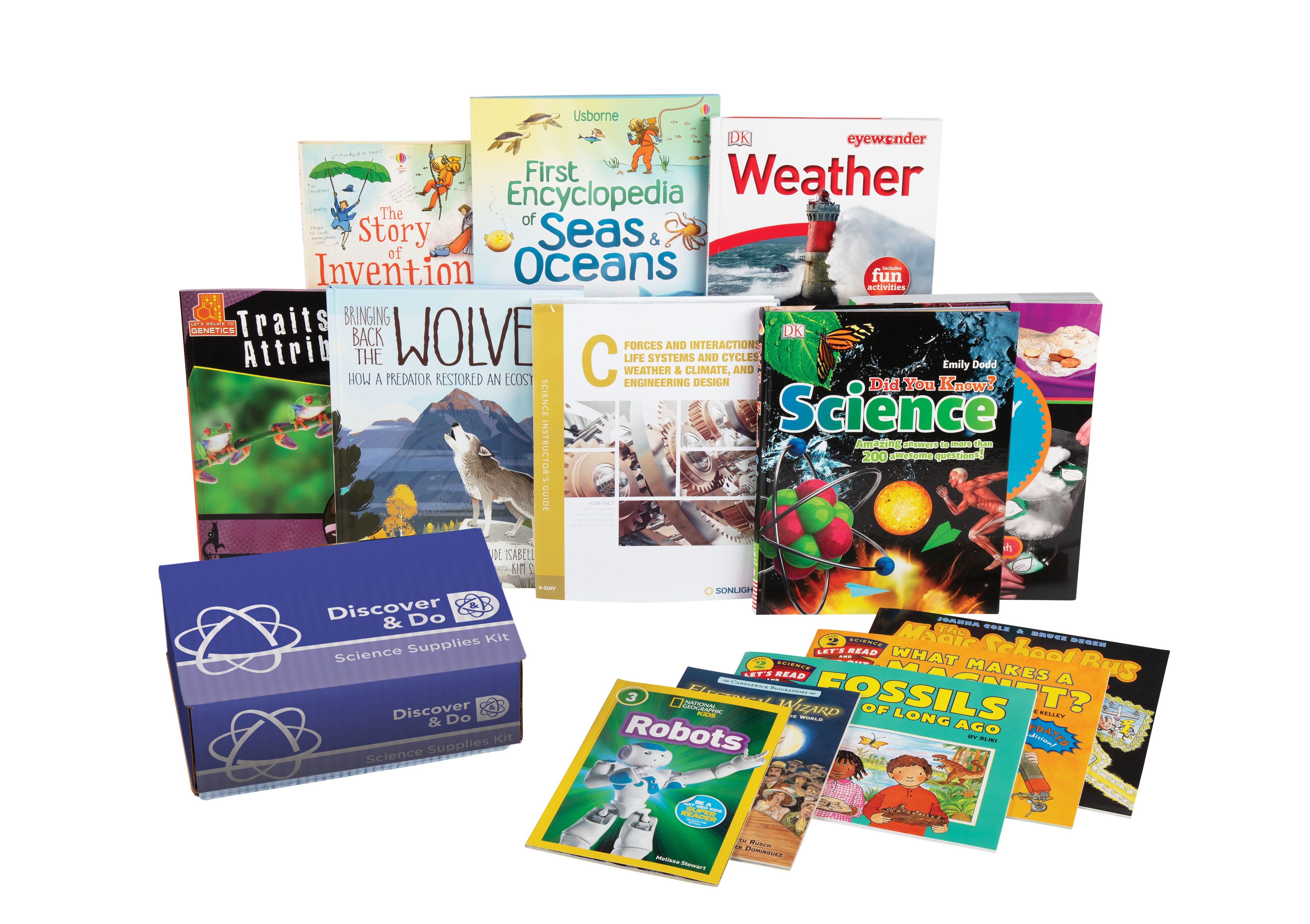 Science
From electricity and magnetism to ecosystems, Science C nurtures children's natural curiosity and provides daily opportunities to explore the world around them. They will use real scientific skills and practices as they explore living things, ecosystems, chemistry, meteorology, fossils, seas and oceans. Science C includes a high-level introduction to robots, inventions and other STEM topics that will prepare students for a lifetime of scientific curiosity, learning and application
Choose the matching 3rd Grade Science level (Science C) or browse other available Science programs and see what you could discover.
Math
3rd Grade math is the start of multiplication for single and multiple-digit numbers. Your children will use strategies based on place value and properties of operations to multiply. They will continue to work out how to solve for an unknown, how to solve abstract and real-world problems using addition, subtraction and multiplication.
While multiplication is the main focus, your children will also cover things like: measuring and computing area; skip counting as a precursor to multiplication; adding and subtracting time in hours and minutes; multiplying, adding, and subtracting U.S. currency and standard units of measure; representing, recording, and interpreting data; and estimating and solving measurement problems.
Math-U-See Gamma is included in Sonlight's 3rd Grade All-Subjects Package, but you can customize as desired.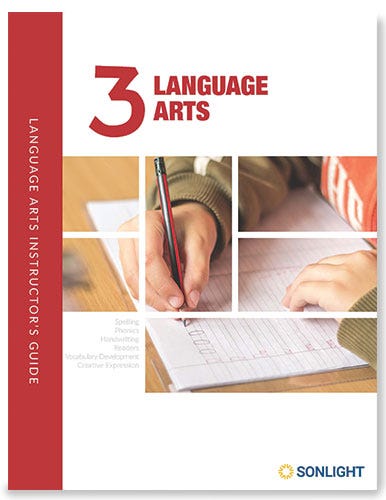 Language Arts
This year in language arts, you'll cover spelling, writing mechanics, paragraph construction and creative expression. The unique Diamond Notes method guides you step-by-step through the process of teaching your children to write winning paragraphs.
At this level, you get to choose a Language Arts and Reading program that matches your children's ability based on both reading and writing. We recognize that children's abilities vary greatly during these younger years, and, so we offer more Language Arts programs than there are years. That way, wherever your child is with reading and writing, they can find a program where they can be successful. See your Language Arts options here and take a free language arts placement test.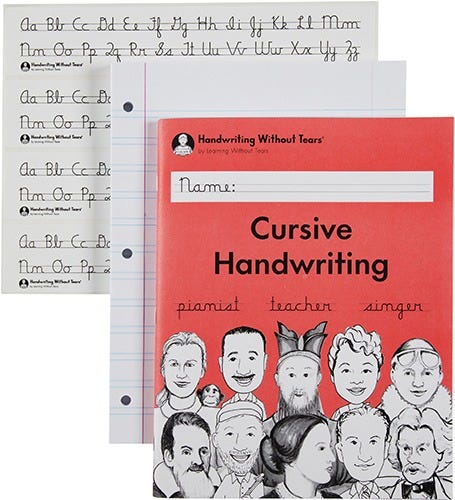 Handwriting
For 3rd Grade handwriting, we include Handwriting Without Tears Cursive in our All-Subjects Package. Your children will learn to write neatly, with speed and confidence. Lowercase letters are taught first. The teaching pages feature large step-by-step illustrations and child-friendly language. This program teaches easy techniques for connections and capitals.
If you aren't interested in teaching cursive, you can choose the handwriting program of your choice and still enjoy our best discount of 20% off.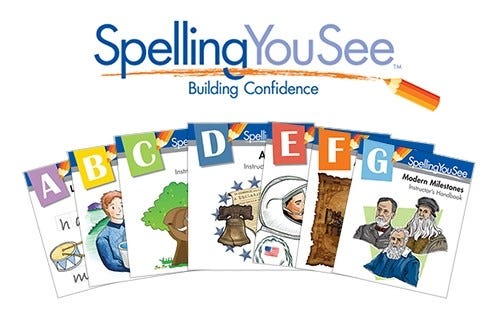 Spelling & Vocabulary
Spelling and phonics instruction is included in the Sonlight Language Arts Guides for levels K-4. In language arts levels D-F, choose one of our stand-alone programs: Spelling You See and All About Spelling.
Spelling and Vocabulary is built into your lesson plans at this level. Spelling lists are based on your student's phonics studies with the words matching the weekly phonics rule. Vocabulary words are from the reading you share with your students and will be found in the Read-Aloud Study Guides in your History / Bible / Literature Instructor's Guide. This makes practice a natural addition to your homeschool day. We do offer additional resources as desired.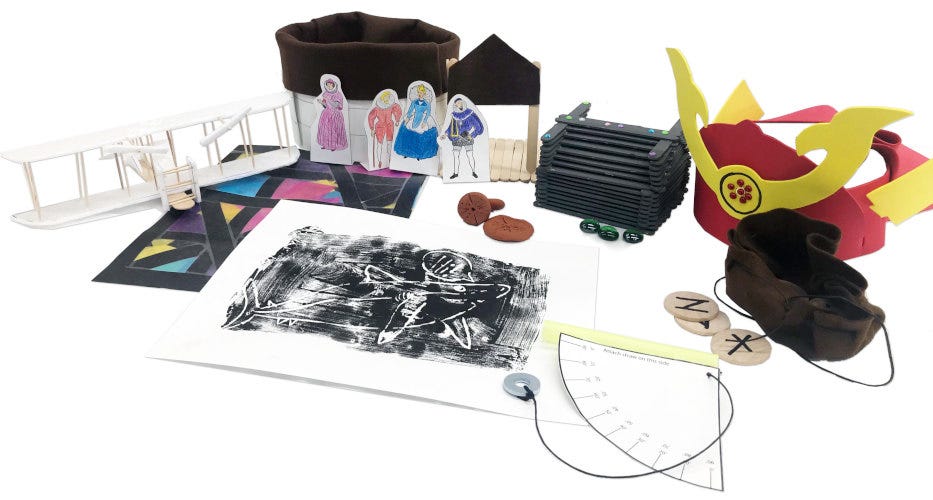 Hands-On & Electives
Let your children touch history with a hands-on, multi-sensory history project kit. Includes all the specialized supplies you need, along with a complete instruction booklet with clear, detailed explanations of each included craft.
Our hands-on learning kits are specifically designed to complement Sonlight's history programs and they are scheduled as optional activities for our History / Bible / Literature levels A, B, and C.
Explore even more electives and enrichment activities here.
Other Products
Consumables
Required Resources
Required Resources are items that you must have to use a Sonlight curriculum program. To save you money, we do not include these resources in every package. You may already own one or two of them and may not want duplicates. Shop all Required Resources here.