Sonlight devotes eight years to world history, including not only Western history and culture, but also the cultures and histories of Asia, Africa, the Middle East and indigenous peoples around the globe.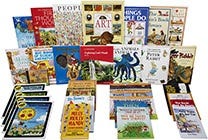 Begin your global adventure as you Explore God's World together. Discover fascinating differences (and similarities) between people around the world (ages 4-5). Then gain a solid foundation for further studies with the stories providing you an Intro to the World: Cultures where you will encounter geography and cultures around the world and across time from creation through modern times (5-7).
Immerse yourself in the first year Intro to World History of early peoples and civilizations through the fall of Rome (ages 6-8). Geography assignments focus on the Middle East and Asia. Then finish out this first sweep through world history with the second year Intro to World History which continues from the fall of Rome and takes you through the 20th Century (7-9). Geography assignments span the globe.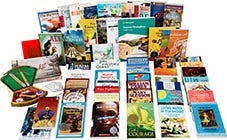 Explore a part of the world overlooked by most other educational options. Take part in a fascinating cultural study of the Eastern Hemisphere, including Asia, Oceania, the Middle East and Africa (ages 10-13). You will also learn to do research with this program, which will help your students prepare for high school and college in the coming years.
Study the first half of World History from ancient Egypt through the Reformation (ages 11-14). Geography assignments span the globe. Then, World History continues from the 17th Century through the fall of the USSR (12-15). Geography assignments span the globe.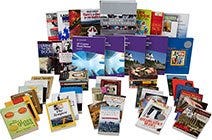 In high school, your student can focus in on the History of the Christian Church for an in-depth study of the spread of the Gospel worldwide from the time of Christ to the present (ages 14-18). Geography assignments span the entire world. Then cover the history of major events throughout 20th Century World History. The literature program focuses on works that helped establish the Western culture's view of reality (15-18). Geography assignments span the entire world.