Does your family love doing puzzles together? These colorful, educational puzzles are a great way to bond together and learn about the US, the world and our solar system!
Purchase any of the puzzles below or get both together in the Puzzle Bundle!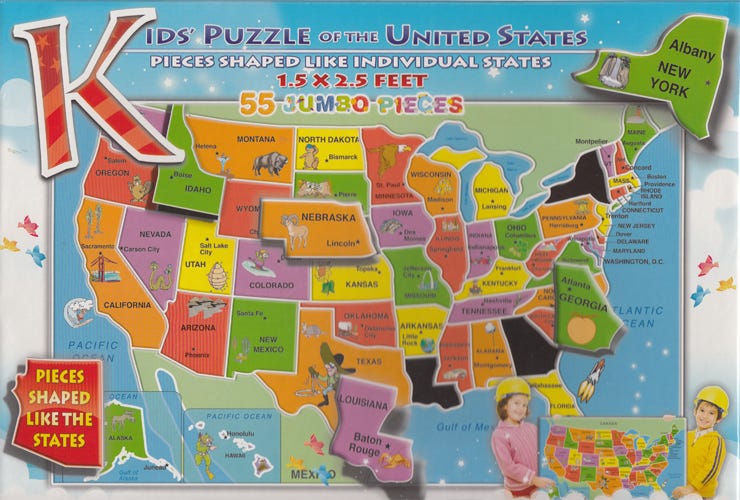 The Kids' Puzzle of the United States
When you study the United States, this puzzle offers an excellent opportunity to learn the placement, shape, and relative size of the different states.
This big puzzle has 55 extra-thick pieces. The border interlocks, and then the pieces, shaped like states, nest into place. (From Virginia up through New England, three of the pieces have more than one state. The rest of the states are one state per piece.)
Includes the state capitals. Many pieces have pictures symbolic of their respective states (a peach in Georgia, skiing in Colorado, cowboy and armadillo in Texas).
30" x 18". Advertised as for ages 4 and up. (But because the pieces don't interlock, most young children will appreciate help.)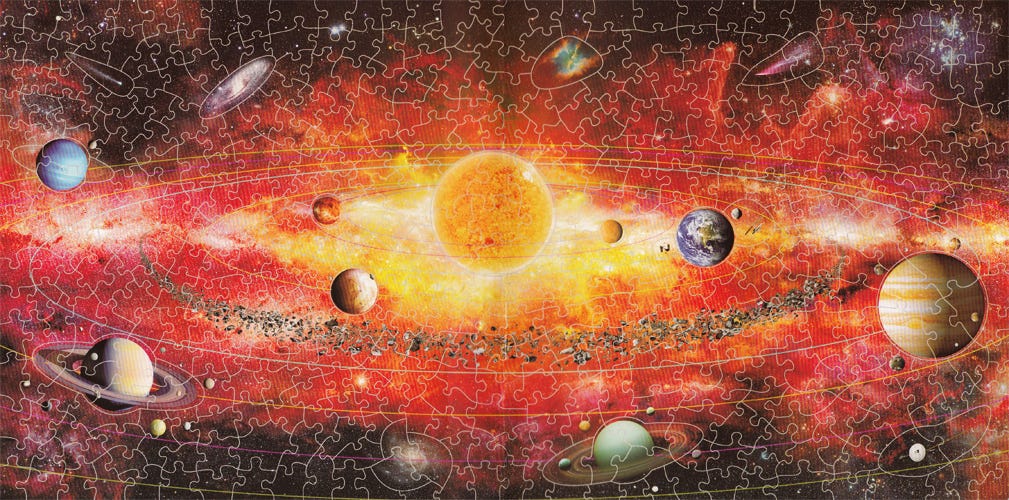 The Solar System and Beyond Puzzle
Explore the solar system with this unique puzzle while expanding your knowledge of planets and more. The pieces of this puzzle are actually shaped like the planets and other stellar bodies.
You'll learn about the solar system while you put together this 3' long puzzle. 500 uniquely shaped pieces (not the standard "two tabs and two divots" pieces). The planets are on round pieces.
Ages 8 and up.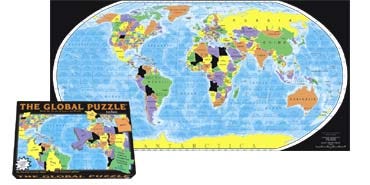 GeoPuzzle World Puzzle
From Afghanistan to Zimbabwe, GeoPuzzle World brings the joy of learning about the world to kids' fingertips. Give the gift of understanding our complex world. GeoPuzzle World has 68 pieces shaped like individual countries and groups of countries. Children learn the name and shape of each country, and they also learn its location on a map.
These country-shaped pieces help students to get a feel for where the countries are and what they look like. This floor puzzle is great for the globally-minded student or those looking to learn more about different countries. It offers a chance for students to build fine motor skills and kids have enhanced cognitive development as they try to solve the puzzle. Plus they learn and practice their vocabulary of different countries!
Measures 26" x 12 ½" when complete. For ages 4 and up.