Sonlight's complete Intro to World History program takes two full years. If you have the time to do all of Sonlight B and C, that's still my top recommendation. You'll enjoy many more favorite books, and you'll get a deeper, richer study of history.
But not everyone feels they can spend two years on World History. Perhaps you are new to Sonlight and would prefer to only wait a year until the joy of American History in Sonlight D and E.
Whatever your circumstances, if you would prefer to only spend a year, rather than do only the first half (Sonlight B) or the second half (Sonlight C) of World History, I recommend this one-year condensed program. Although, of course, I had to leave some things out, it's my best effort to slim down our two-year program to a single year.
Student: 2-3 hrs | Parent: 1.5 -2 hrs
First time Sonlighting? Click here for a few required resources.
---
Ways to Buy
Two
ways to choose

your Sonlight Level B+C curriculum

Put together a customized program OR select the recommended everything-you-need package. Compare your choices and pick the path you want. Either way, a wonderful adventure in learning awaits you and your family.
Start with History
Add other subjects as needed.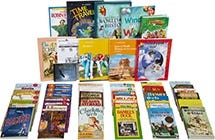 A fast-moving introduction, from creation to World War I
Learn More
Get a Complete Package
Customize as needed and still save up to 20%.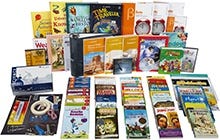 A fast-moving introduction, from creation to World War I
Learn More