Studying U.S. elections has never been easier!
Use this free unit study to introduce your children to the presidential election process in a simple, thorough way.
Ever wondered how the president is elected?
Want to learn about past presidents, forms of government, or how to vote?
It starts with understanding the election process!
This unit study covers a range of grades (ages 8-12+) and developmental levels. The 40+ pages include creative writing prompts, additional opportunities for research, coloring pages, copywork, hands-on activities, a word search, crossword puzzle, vocabulary and more.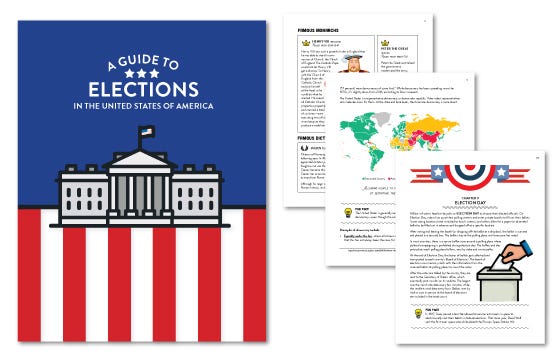 Download this FREE Election Day Unit Study and learn about:
Forms of government
The branches of government
What is an election?
Election process and timeline
The electoral college
The political parties
How voting works
Suffrage
The polling process
The presidential campaign's timeline
Election vocabulary
All about election day
Rules for electing the president
The Inauguration
Fun facts about elections, presidents, government and more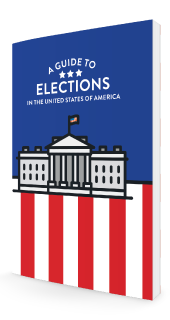 Download Your Free U.S. Elections Unit Study!
Add this unique unit study to enhance your homeschool. Use it as an addition to your school day over 6-8 weeks.
Ready to do a deep dive into all things presidential?