Sonlight Box Day is the happy day that your postal carrier or UPS driver shows up with your curriculum order. Congratulations! You are now a Sonlighter! Let the #sonlightstories begin!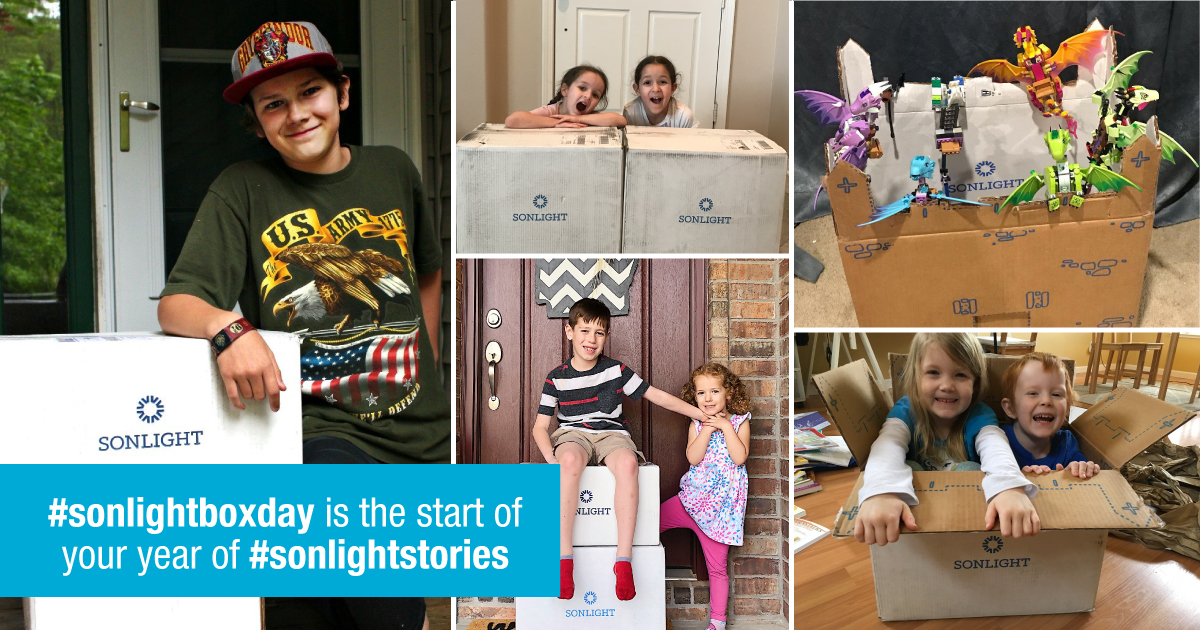 Celebrate Your Sonlight Box Day
Sonlighters have been commemorating their Box Days for years. We invite you to join the tradition whether this is your first Sonlight Box Day or your seventh. Each new homeschool year is an exciting fresh start. Capitalize on that enthusiasm by making a big deal of your Box Day. After all, it's the start of your #sonlightstories for a fresh school year.
To build anticipation, let your kids know a box of great books is on its way. For some shipping methods, you are able to track your purchase. There potential for a real-life geography lesson as you watch your package's transit from our warehouse in Colorado to your doorstep.
When the box arrives, let your children participate in the box opening ceremonies. The colorful titles and fresh novels will pique their interest for a new year of homeschooling. Some parents let their kids run off with books and immediately begin reading. Others store them safely on a shelf, reserving them for future use only. That choice is up to you! But do let your kids get at least a taste of what's in store for them.
Have an exacto knife handy or sturdy scissors handy so you can bring to life the castle that's printed on the interior of your box.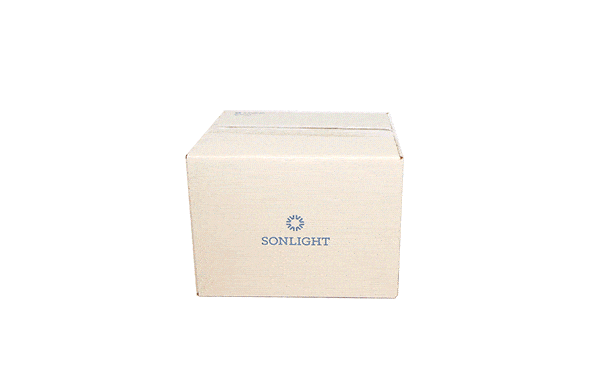 Share Your Sonlight Box Day
Finally, document your children's excitement over Box Day by taking a photo of them with the Sonlight box(es) and/or your curriculum haul. Then share your picture on Instagram (or your favorite social platform) with hashtag #sonlightboxday. Feel free to tag us as well, using @sonlightcurriculum. If your account is public, we just might repost your box day capture.
Sonlight box day photos over the years are something of a lesson in prepositions. We've seen your kids
grinning beside boxes
perching on top of boxes
peering over boxes
building forts with boxes
lounging inside boxes (reading books, of course!)