Includes books, schedule, and study guide with comprehension questions. Features books written at a third grade reading level.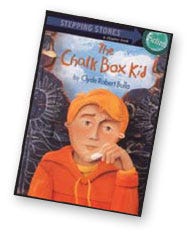 Ideal for students who need more advanced reading practice than easy reader books provide. The unique Diamond Notes method guides you step-by-step through the process of teaching your children to write winning paragraphs.
Features books at a third-grade reading level with controlled vocabulary, multiple illustrations, compelling stories and short chapters to encourage reading. Children enjoy detective stories, thrilling historical fiction and heartwarming adventures.
The included Instructor's Guide (IG) gives you all the tools you need: schedule, lesson plans, Activity Sheets, teaching tips and more. Just follow the guide to teach reading, phonics, spelling, copywork and creative expression. Your guide also schedules the optional workbooks listed in the Recommended Items tab.
Use Sonlight's Reading Assessment to see if this is the right level for your child. Request a 3-Week Instructor's Guide sample.