Includes books, schedule, and study guide with comprehension questions. Features books written at a third grade reading level.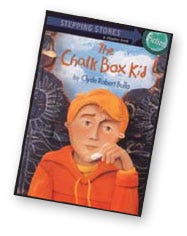 Ideal for students who need more advanced reading practice than easy reader books provide. The unique Diamond Notes method guides you step-by-step through the process of teaching your children to write winning paragraphs. Select this as part of your Sonlight B, Sonlight B+C, or Sonlight C program. Add Language Arts 3 to complete your year.
Features books at a third-grade reading level with controlled vocabulary, multiple illustrations, compelling stories and short chapters to encourage reading. Children enjoy detective stories, thrilling historical fiction and heartwarming adventures.
Use Sonlight's Reading Assessment to see if this is the right level for your child.