Stressed about homeschooling your kids? Concerned about being stuck at home with yammering, resentful, unhappy children? Fearful you may fail as a teacher?
I told my husband I never wanted to homeschool: "You're not going to enslave me by making me homeschool!"
But 27 years later, I am thrilled to say I discovered a method that made homeschooling a pleasure rather than a chore, something my kids and I looked forward to … and something we all look back on with fondness.
I have helped over 200,000 families enjoy similar results. I am ready to share my secrets with you. A simple plan. All the resources you need.
—Sarita Holzmann, President

"Sonlight has transformed my vision of what homeschooling can be!"
Courtney R Lomabard, IL
Your limited time has value. Don't waste it.
Experience how a Sonlight Instructor's Guide can help you have more time for what matters. Get your first 3 weeks of schedules FREE.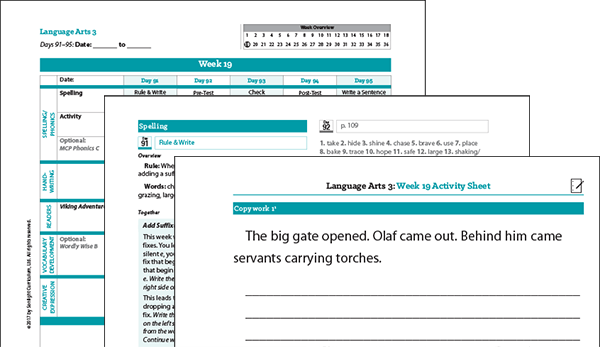 An ideal education, for less than the price of your phone.
Build your library with books you look forward to reading again. Get a Sonlight catalog and see the possibilities.