It's easy to see all of your past Sonlight orders when you visit your Account online at sonlight.com.
Just follow these 3 simple steps.
1. Log into your account at sonlight.com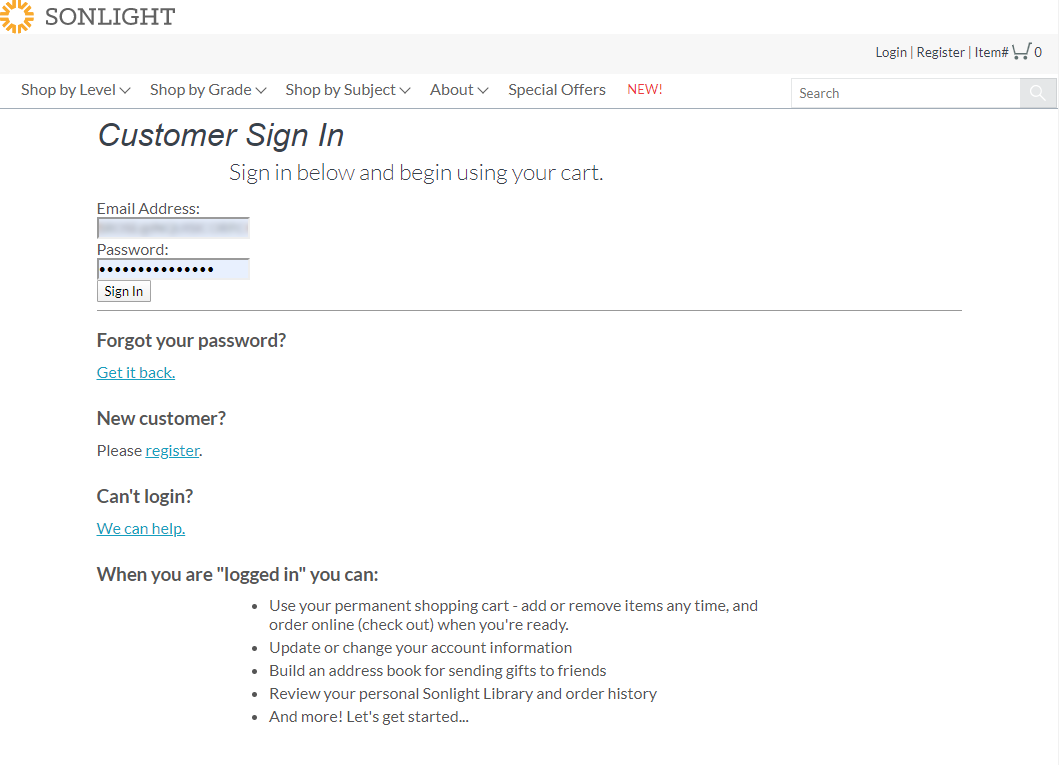 2. Click on your name in the upper right corner to access the My Account page.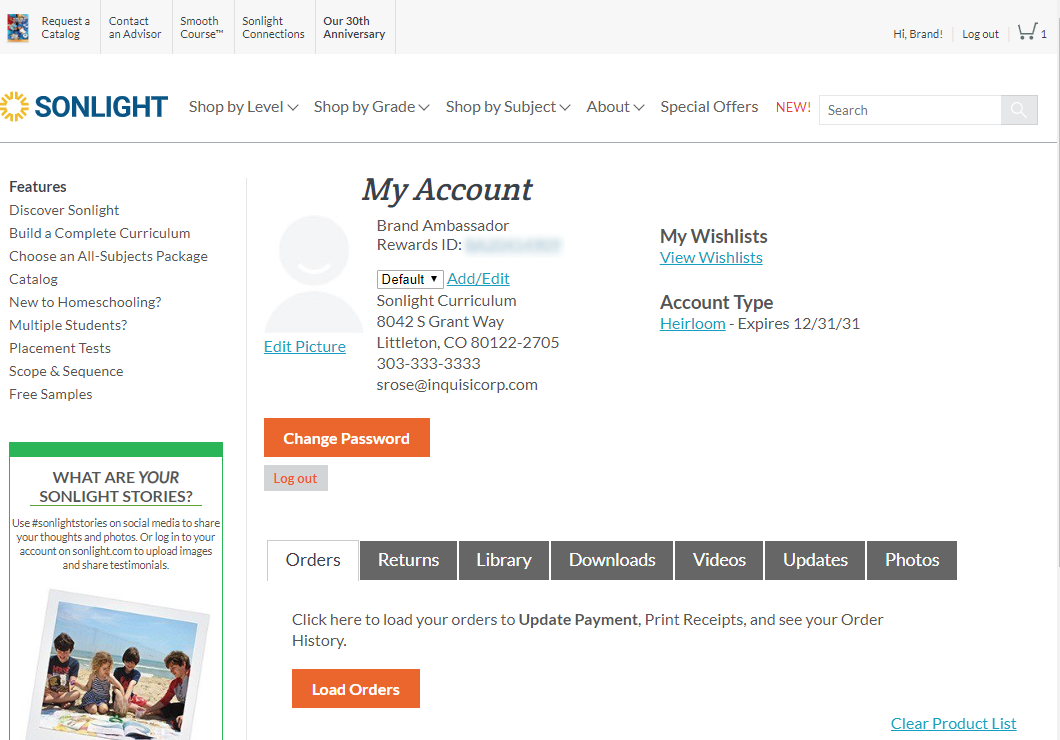 3. Click on the Library tab. The site will load all past orders
(In some cases, this could take a few minutes!)
Simply locate the SKU/name of your past orders! Package names are bolded and left-aligned. The products underneath those packages are the individual items that make up that package. See below for an example of how the former Kindergarten All-Subjects package A is displayed (SKU: KMSP).