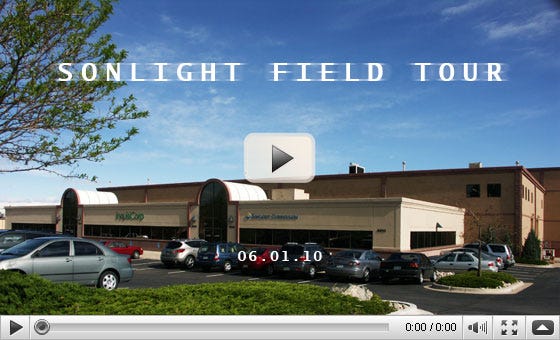 Sonlight Field Tour
What Really Happens at Sonlight?
The first tour of Sonlight I created back in 2007 was informative but rather bland. As I prepared to make our 2010 20th Anniversary tour I wanted something that was fun to watch, got you involved in the day-to-day here at Sonlight, let you meet some people around the building and left you with a desire to share the video with your friends. Those were the criteria I set for myself as I started writing. To make the movie fun, though, I had to weave a story--however vague or simple--into the experience. So not everything is real.
Interested in learning more? Watch my Sonlight Field Tour Q&A session.
Facts about Sonlight included in the Sonlight Field Tour:1
Sonlight employees meet every day to pray for each other, events around the world and you
The power does fluctuate at Sonlight from time to time2
I let people say what they wanted into the camera (with mild tweaking to keep things moving and understandable)
We don't just watch the news3 (though we may share a fun or important clip with one another)
We have yet to have a monster attack the building
I wrote a few lines to be funny. We do believe Sonlight is the best and back that belief with a guarantee and excellent support