Cafe Sonlight
Your source for Sonlight webinars.
Cafe Sonlight is an opportunity to sit down and chat with members of the Sonlight community and learn ways to improve your homeschool experience.
We plan to expand our Cafe in the future, but for now, please sit back with a cup of coffee and enjoy the following series: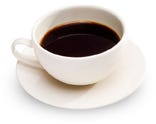 Has your homeschool experience become a nightmare?
Download the following attachments mentioned in your webinar:
Technical Note: We recommend you choose the "View in Browser" option for your session. It may take a few moments for the presentation to begin as the file is large.
If you find you don't have the necessary software installed, click here for a free download. Or choose the "Install GP4" option to download the GatherPlace guest software to view the webinar.
---
To listen to a Cafe Sonlight webinar you missed, please visit the Cafe Sonlight Archive.