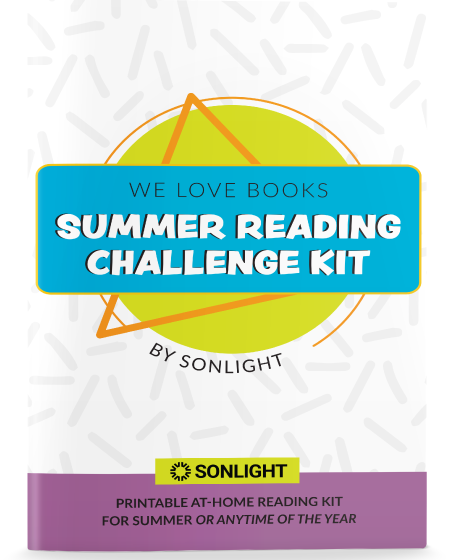 FREE Downloadable Resource:
Summer Reading Challenge Kit
Printable At-Home Reading Kit for Summer or Any Time of the Year
It's no secret that at Sonlight, we love books! Reading doesn't have to stop when the school year ends, and this year we've decided to make your summer reading a little more fun with this printable Summer Reading Kit. It's filled with reading activities that'll keep your child engaged with books all summer long.
When you combine these printables and suggested activities with great books, suddenly reading isn't a chore or an assignment. It's a pleasure to savor and a vehicle for cherished family memories.
BONUS: This toolkit will motivate your kids to want to read all summer long. And reading prevents summer slide—the loss of academic gains that happens to many children when they are out of school.
This Summer Reading Kit includes a wide range of free resources. Pick and choose the activities that most interest your family!
Punch cards, genre charts, and reading logs - Track your progress whatever ways your kids love best.
Reading Bingo - Add variety to your summer reading and see who can fill out the Bingo card first.
Books you can watch (but read the book first!) - Center family movie nights around the books you're enjoying with discussion questions and a Venn Diagram to compare.
Templates for bookmarks and bookplates - Shower love on the books in your home library with these papercrafts.
Book Bracket and Book Awards - Get your kids talking about books by choosing the best of the best with these printables and directions.
...and SO much more!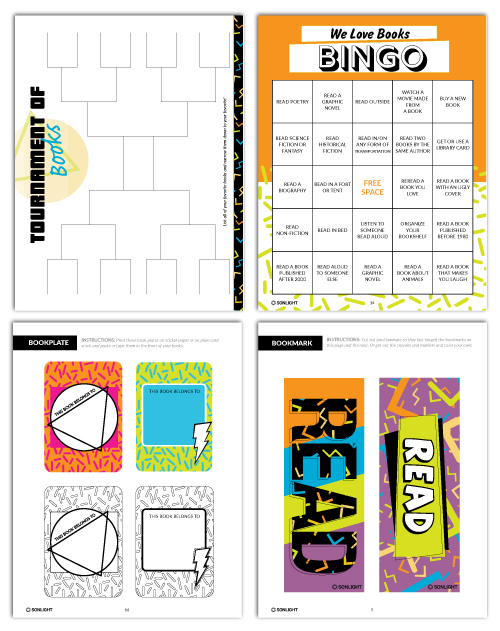 Need help choosing great books?
We've done the work for you! Shop 2020 Summer Reader Packages.
Download

your FREE Summer Reading Challenge Kit