Download your free Sonlight Memory Book and document the fun memories of your homeschool year!
Enter your email below to download and print Sonlight's Memory Book. Your completed Memory Book is a sentimental time capsule for parents and a funny glance back for kids as they see how far they've matured over the years.
Print the pages you want, make duplicates of your favorites, arrange them in whatever order you like, and create a personalized, one-of-a-kind keepsake for each child. The reproducible pages have simple black and white line drawings so you save on printer ink while your kids get to be creative with markers, crayons, and stickers, making their books reflective of who they are at this stage of life.
Our themed templates provide structure for your Memory Book, offering prompts to help kids document their homeschool year.
They will list facts about themselves, describe what they learned about God this year, note their heroes, record what field trips they took, document the books they read, and so much more.
The themed pages include these topics:
About Me
VIPs
A Day in My Life
Lots of Learning
Heroes in History
Learning About God
Books
The Countries You've Learned About
Field Trips
Character
In the News
Homeschooling Isn't Always at Home
Memories
What it's like to homeschool with Sonlight
Keepsakes
A Special Page for Mom's Memories
Plus we include two blank page templates you can print and customize however you like!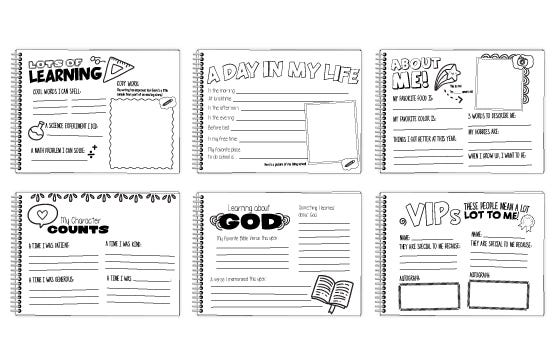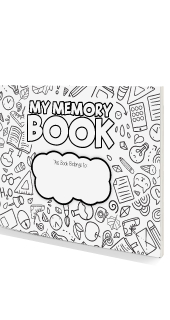 Download your Sonlight Memory Book!