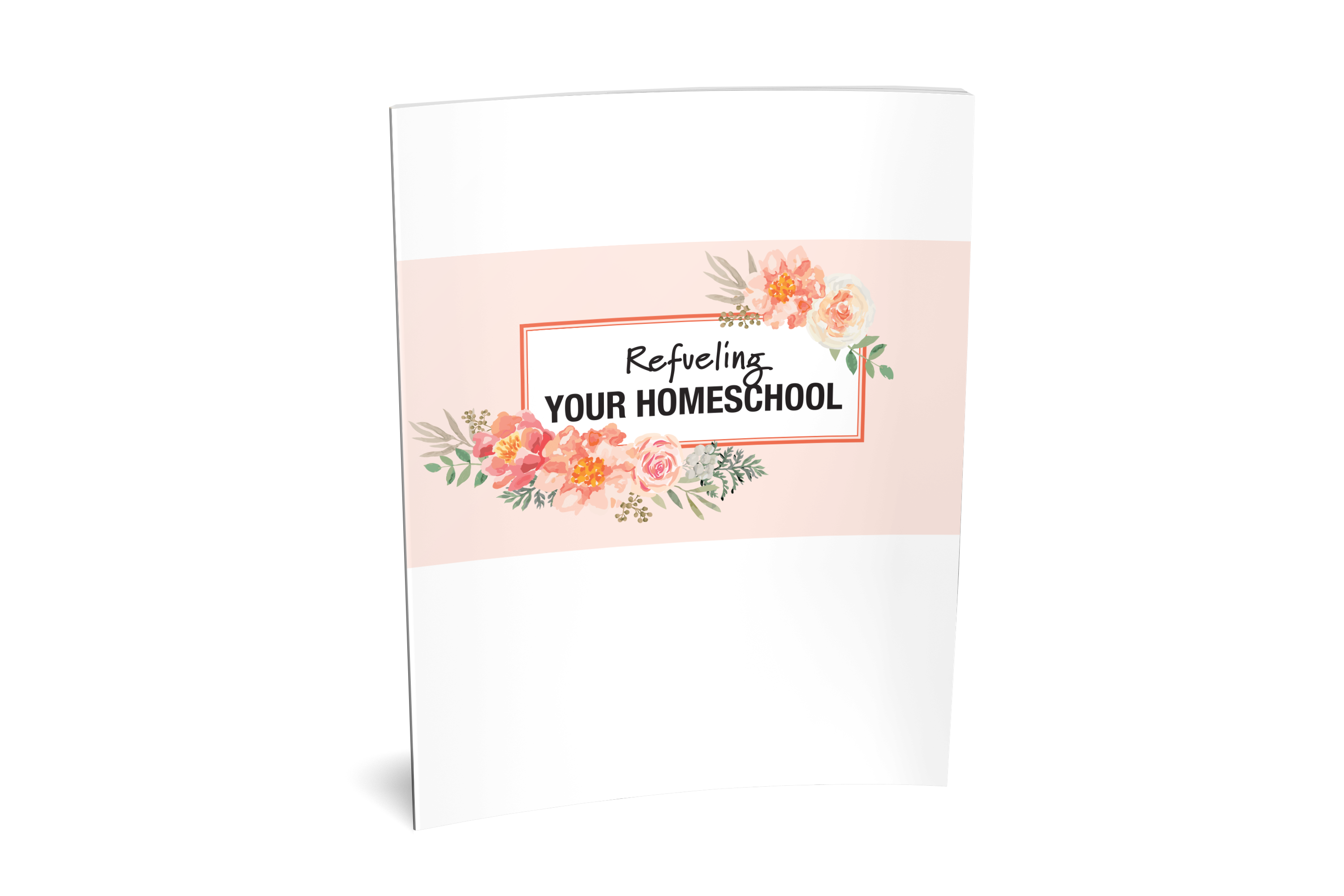 FREE RESOURCE
Refuel Your Homeschool
A Guide to Setting Goals and Remembering the Reason You Homeschool
Homeschooling offers great rewards. You get to teach your children to read, cuddle up on the couch to read great books, and experience all those moments when learning finally clicks. With great rewards, come great sacrifice... and homeschooling is no different. Boy, some days are tough, and it would be nice to have a reminder of the why behind your choice to homeschool.
Parents, this download is just for you! Having your goals, a homeschool mission statement, and memories in one place is a great tool to review on those days when you are struggling. Pull out this lap book/scrapbook when you need to refuel your homeschool.
Download this FREE Refuel Your Homeschool scrapbook to:
Set academic goals
Acknowledge spiritual goals
Capture your favorite homeschooling memories
Include pictures of your children and family
Write a mission statement
Evaluate the reasons you love homeschooling
Want to make it a homeschool project? Check out our Memory Book to involve your kids in documenting their year-end homeschool memories!
Extra Benefits
PLUS! With your free download of this eBook, you will become a valued member of the Sonlight family, including these benefits:
A subscription to Sarita's Word, a free, biweekly encouraging word from Sonlight's president and founder
Insider information and sneak peeks of new products coming to Sonlight
Alerts to occasional sales and specials offers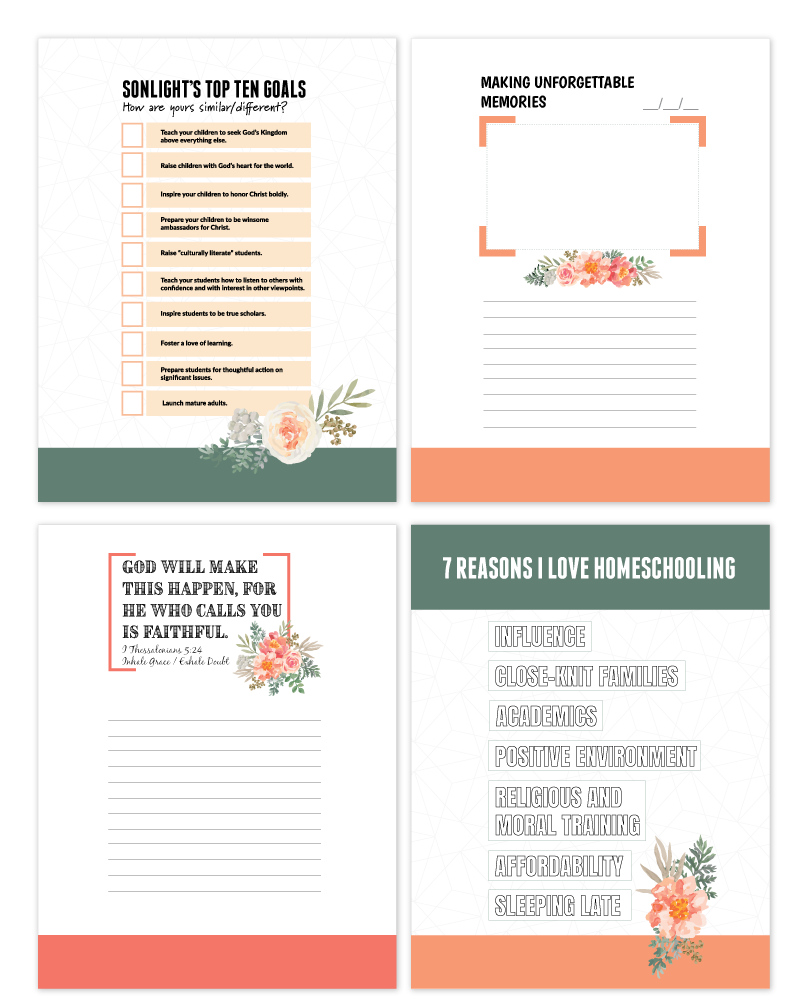 Download

your free eBook!