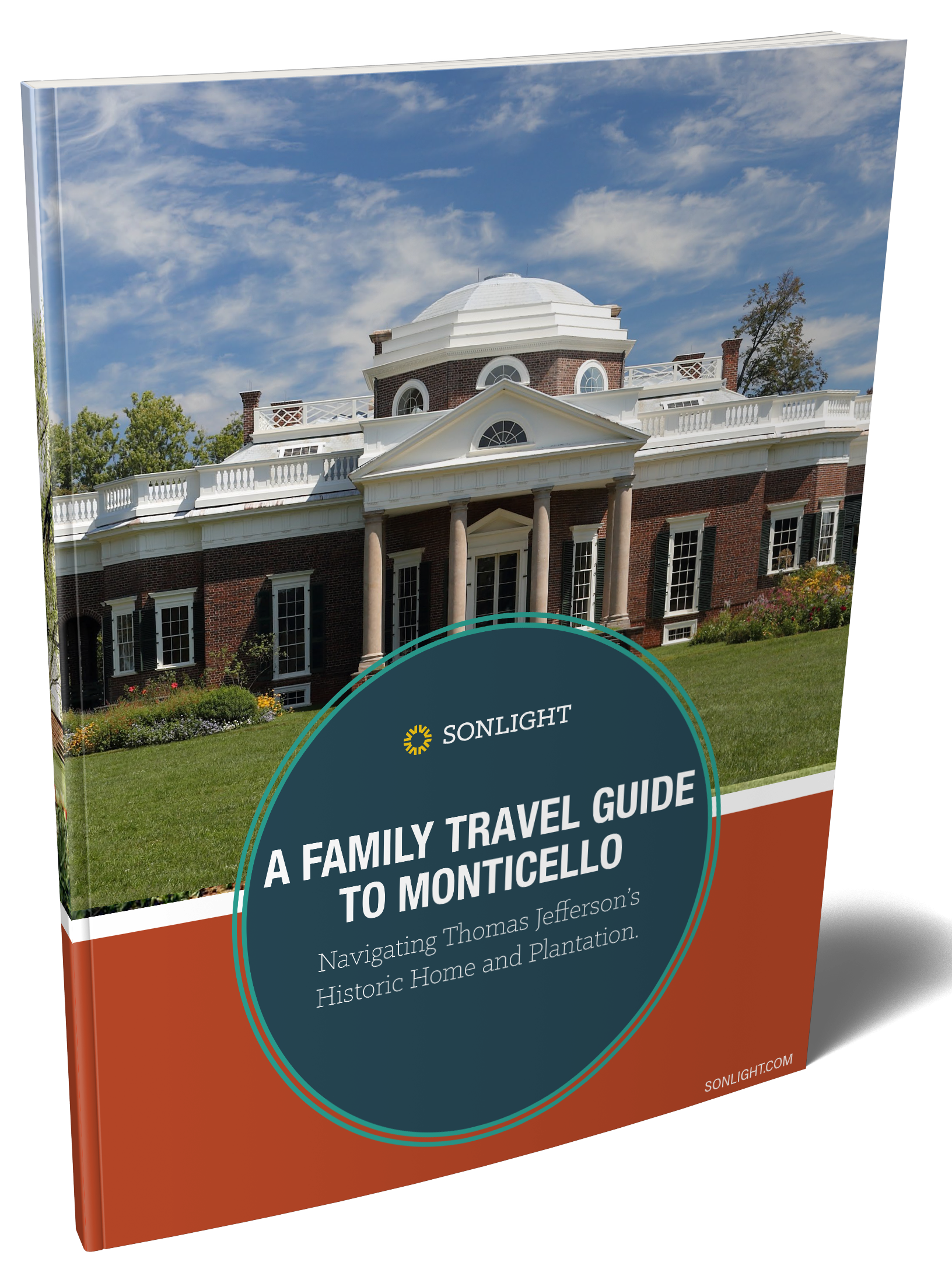 Free Digital Resource
Navigating Thomas Jefferson's Monticello
Download a free family travel guide to Monticello and the surrounding area.
A few hours away from Washington D.C. is the historic home and plantation of Thomas Jefferson. He was one of the most influential men in American history as the author of the Declaration of Independence, the first secretary of state, the second vice president, and the third president. He also negotiated the Louisiana Purchase and sent out explorers Lewis and Clark.
As you might expect, visiting this estate can be a wonderful addition as you study American History. A trip to Monticello is an educational and fun experience to enhance your history lessons.
Tips for visiting Monticello
Download this full-color free digital travel guide today to help you navigate Monticello and all the additional historical locations surrounding Monticello.
Learn about:
Ticketing options
Must-do tours and exhibits
Tour tips
Local area excursions
And more ...
BONUS! In addition to this free travel guide, you can also purchase an easy-to-read book Meet Thomas Jefferson that will include a simple Instructor's Guide to enrich your educational experience and help your family prepare for the trip to Monticello. Learn about Thomas Jefferson's childhood, his influences on the United States' Independence, his presidency and beyond.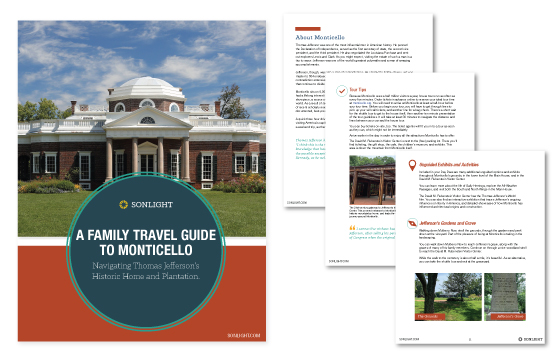 Sonlight American History
A visit to Monticello brings to life the dawn of America for your whole family. It reinforces and brings to life what you've already studied with Sonlight through our two American history programs:
History / Bible / Literature D: Intro to American History, Year 1 of 2 (for ages 8-11)
History / Bible / Literature E: Intro to American History, Year 2 of 2 (for ages 9-12)
Sonlight 100 American History (for ages 12-16)
Or it can lay a foundation for any future study of colonial America regardless of what curriculum you choose.
Download

your free eBook!