The J Family, Woodland Park, CO
Fifth grade is a cultural study that acquaints your children with the fascinating peoples and nations of the East. As you move from region to region, you'll study a subset of history at each stop.
All over the world, people eat, dress, work, play and see the world very differently. But we're also the same in key ways: God loves all of us and we all need Jesus. Families all over the world love each other; children like to play, learn and explore; we all have to work hard; we all want to be loved and appreciated; we can all overcome obstacles.
Inspire your children toward greater compassion and courage through the many missionary biographies featured in fifth grade. Gain God's heart for lost people everywhere. Understand that we don't need to be afraid of other cultures. At the same time, we don't have to pretend that every aspect of every culture is wonderful.
Science, math, handwriting and spelling are all available to give you complete fifth grade homeschool curriculum.
---
Ways to Buy
Two
ways to choose

your 5th Grade curriculum

Put together a customized program OR select the recommended everything-you-need package. Compare your choices and pick the path you want. Either way, a wonderful adventure in learning awaits you and your family.
Start with History
Choose one of the options below.
Select the program that covers the history focus you'd like to use this year. Because you'll teach with real books, each Sonlight program works with a range of ages and allows you to teach multiple children together. View the full curriculum scope & sequence for additional information. Need help choosing? Chat with an Adivsor.
Add other subjects as needed.
Get a Complete Package
The difference between the Boys and Girls package is the gender-specific title The Boy's Body Book and The Care & Keeping of You: The Body Book for Girls.
Customize as needed and still save up to 20%.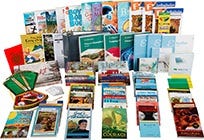 A cultural study of important, but often overlooked, countries
Learn More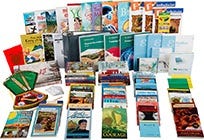 A cultural study of important, but often overlooked, countries
Learn More