It's Sonlight's 30th Anniversary, and we're celebrating with some BIG changes! We've been listening to our Sonlight customers, and we're excited to offer these opportunities to enhance your homeschool this year.
Watch these live videos to learn more about some of our new products:
Introducing the New Kindergarten Program: Exploring American History
Introducing the New Kindergarten Science program
New Scope and Sequence Changes
NEW Kindergarten Program: Exploring American History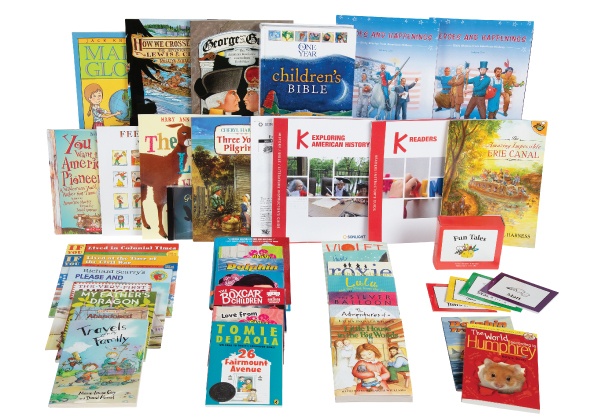 Our brand new kindergarten program uses superb history books to offer a broad, age-appropriate overview of American history. You'll cover many of the pivotal people and events in American history and get a great "big-picture" view! Round out your year with more than a dozen marvelous early chapter books.
NEW Scope and Sequence (for all levels!)

All Sonlight programs are changing their age and grade ranges! With the addition of the new kindergarten program, our previous kindergarten recommendation (Sonlight A) is now recommended for first grade. Why did we make the change?
We've listened to our customers. Many have found that Sonlight programs work best for students at the middle or upper end of the recommended age ranges, based on the time investment and subject matter. Don't worry; we're offering the same amazing curriculum and the same letter names…with just a simple shift in age and grade recommendations.
Wondering what that means for your next curriculum purchase? We'll show you exactly how to stay on track.
NEW Kindergarten Science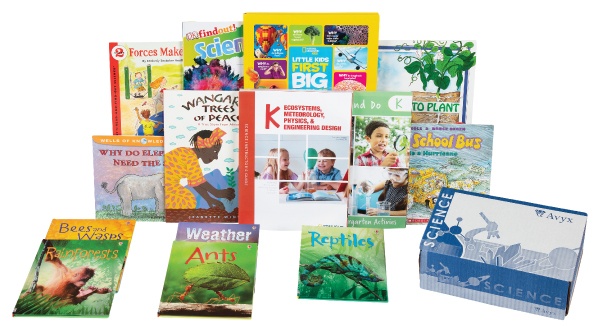 Learn to think like a scientist with brand new books and brand new experiments for kindergarten. Sonlight's great books provide the content, while the experiments provide a hands-on experience. Do you know what an ant's tunnel looks like? Or why a bee's honeycomb is shaped like a hexagon? Have fun making new discoveries with your children.
NEW Election Lap Book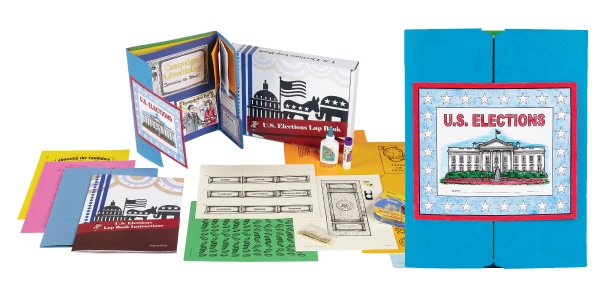 Just in time for 2020, this hands-on lap book introduces children to all things U.S. Elections. The three branches of government, the two primary political parties, specific election vocabulary, and more! Kids learn through 21 creative projects. All paper products and adhesives are included – you provide basics like scissors and staples. A practical tool for understanding the upcoming election season.
The Happy Cheetah Reading System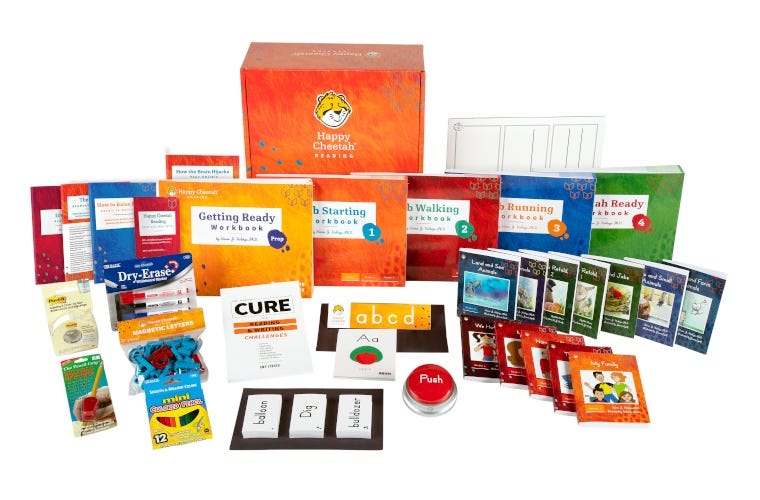 Sarita searched for an effective remedial reading program for almost two decades before she found the Happy Cheetah Reading System. Developed by Dr. Karen Holinga, The Reading Doctor (who also created Spelling You See), this program uses an entirely new method of teaching reading. Not Orton-Gillingham, not whole language, not intensive phonics. Rather, the proprietary Right Focus Method™ teaches children using the best breakthroughs in reading research and neuroscience, along with Dr. Karen's own work in helping children overcome issues of dyslexia, poor auditory processing, and more.
Eighty percent of children learn to read no matter what program they use. But for the struggling 20%, Happy Cheetah offers all of Dr. Karen's expertise, developed over 25+ years, helping over 25,000 students. If you need an expert's help, this program is as close as you can get to an office visit with Dr. Karen.
NEW Hands-On History Kit: World History II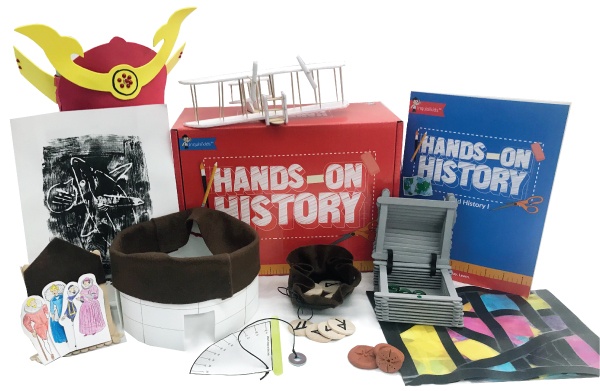 Stop hunting Pinterest for ideas and making endless trips to the craft store. This kit has nine unique projects that tie to your Sonlight C World History studies. Make an astrolabe and an airplane, enjoy projects from the Vikings and the Samurai. These kits have been a smash hit…get yours today! Comes with all materials needed.
NEW World History II Lap Book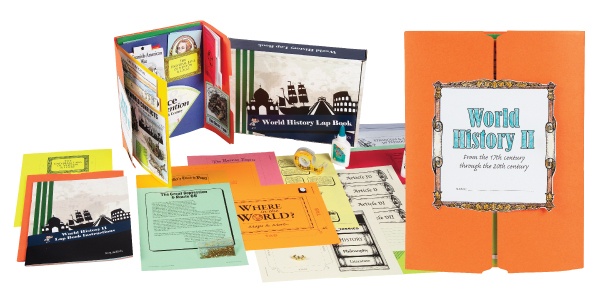 Create 28 projects that fold together into on magnificent, hands-on portfolio that compliments Sonlight H. While your children listen to their Read-Alouds, they can cut, color, write, tape, and glue their way to a deeper understanding of events in World History. Comes with a wide range of colored and preprinted paper, along with additional supplies.
Did you miss any of these 2019 Highlights?
Sonlight Connections Community

Looking for a place to connect with people who share your same educational philosophy? Our new Sonlight Connections community is for you! Join today to share homeschool triumphs and challenges, encourage other homeschool parents, discuss curriculum and more . . . it's all there for you to start building a community around your homeschool.
Learn more about Sonlight Connections.
4-Day Bonus Book Collections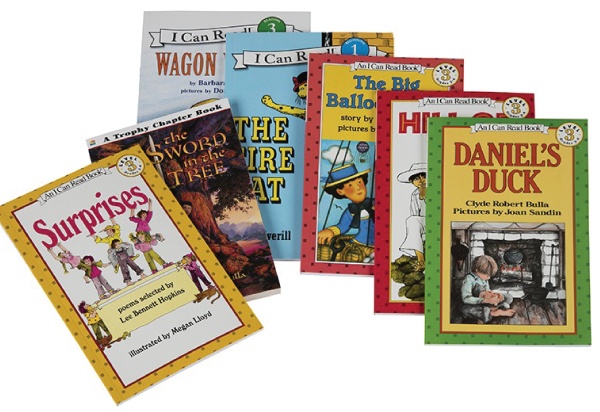 Love the 4-Day schedule, but don't want to miss any amazing books? We've heard you! The 5-Day only books are available in easy-order collections for all Readers and Read-Alouds for Sonlight levels A-H. Enjoy your 4-Day schedule and never miss another great book!
Learn more about 4-Day Bonus Books.
Just Book Collections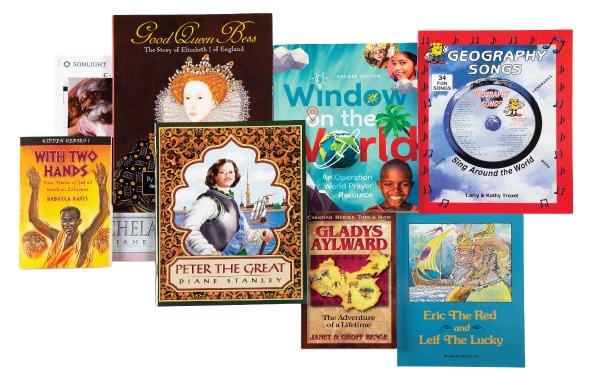 If you enjoy Sonlight's book selections, but don't need a full program, we have an easy-order option for you. No more typing in your order title-by-title; now you can get all the Readers in an HBL or all the Read-Alouds, with a single click!
Learn more about Book Collections.
Fresh New Electives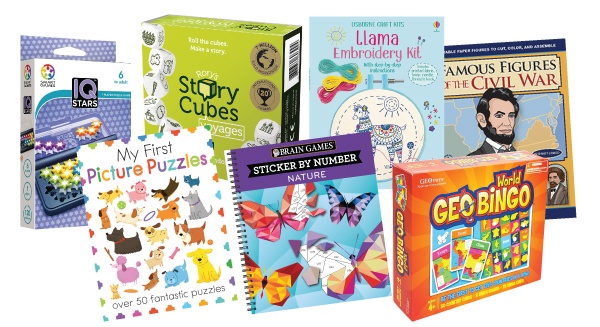 New, fun extras in several categories. Arts and crafts, history, critical thinking, STEM/STEAM, games and activities, books, and more!
Shop all Electives & Enrichment.
Upgrade Your Sonlight Curriculum and Save up to 50%
Planning to re-use a Sonlight program? Make sure you have the latest books and Instructor's Guides. Sonlight's repurchase discount makes upgrading easy and cost-effective so you can enjoy all of the improvements and upgrades available since your last time through the program.
Learn more about upgrading old curriculum.
*Sonlight's repurchase discount applies only to Instructor's Guides. We offer the repurchase discount with the understanding that the new Instructor's Guide is for the purpose of replacing the previous edition(s) for the benefit of the original purchaser only. The system will automatically apply the 50% repurchase discount to a replacement IG on qualifying purchases. 50% discount cannot be combined with any other discounts. See repurchase discount details here.
Choose your curriculum now