It's a new year, and that means an enhanced Sonlight Christian-based homeschool experience for your family. Which of these opportunities will you take advantage of in 2019?
NEW Sonlight Connections Community

Looking for a place to connect with people who share your same educational philosophy? Our new Sonlight Connections community is for you! Join today to share homeschool triumphs, challenges, provide support, encourage and inspire each other, participate in curriculum discussions and more . . . it's all there for you to start building a community around your homeschool.
Additional 4-Day Program Options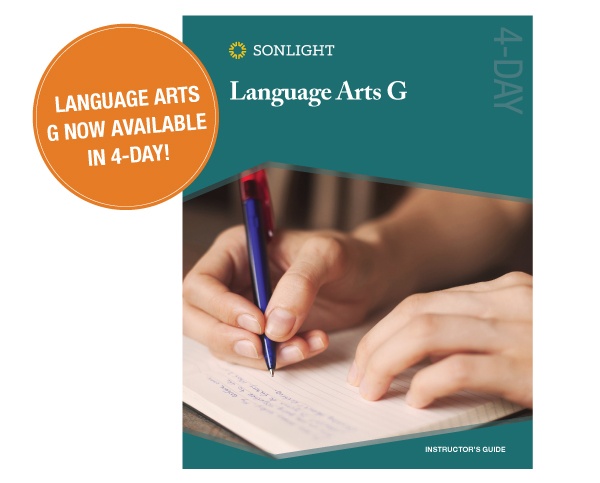 New this year: Language Arts G, 4-Day. Away from home one day a week at a co-op or finding it hard to fit in all the weekly tasks and appointments? Check out Sonlight's fully-optimized 4-Day programs, now available in all History / Bible / Literature, Language Arts and Science programs for levels A-H. (This excludes B+C, D+E and W, as they already combine two years into one.)
HBL: An even greater discount!

All-Subjects Packages (ASPs) are 20% off, and History / Bible / Literature programs (HBLs) are now 15% off. And both HBLs and ASPs still come with the suite of benefits called SonlightCares™ including 10% off all purchases for a year.
New Pre-K Package Option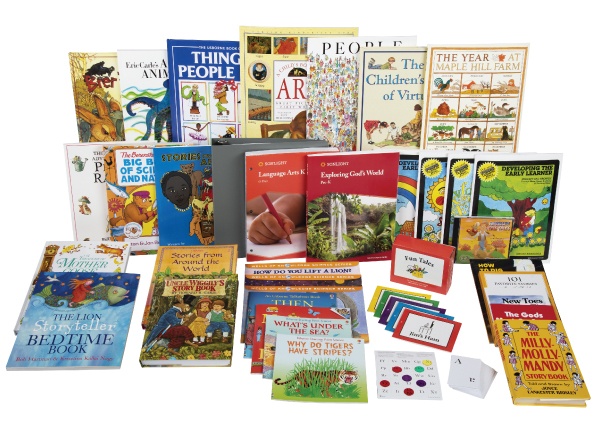 Do you have a Pre-K child ready to read? You can now purchase our popular Pre-K package with the added option of our Kindergarten Language Arts and Phonics program, in lieu of the Reader Guide, for a more accelerated experience.
All New Science J!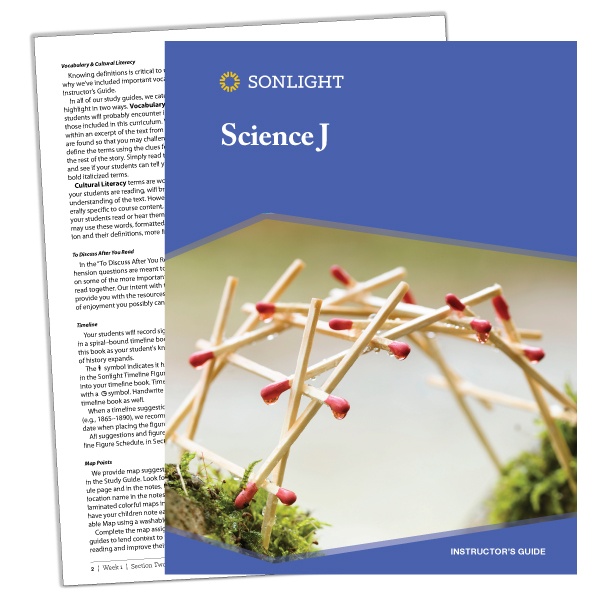 With the popularity of Sonlight's History of Science program (level J), there is now an accompanying science program! These creative, unusual, and sometimes jaw-dropping (literally) experiments will take your History of Science studies to the next level.

And, with the new J program, you can now order a pre-built All-Subjects Package J.
New Math Programs Available
RightStart Math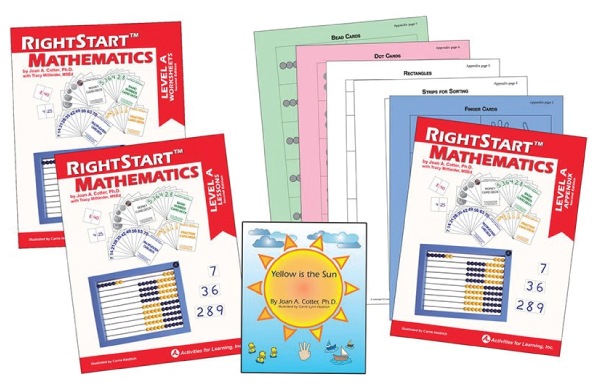 RightStart Math is easy to teach and gives children the foundation they need for everyday living in our technological world. With an ideal math education, students understand 95% and memorize only 5%. When children understand, they need to spend less time in review and practice. When they don't understand, they memorize until the burden becomes too great and they give up.

RightStart emphasizes understanding. This unique program de-emphasizes counting. Instead, students visualize quantities and use visual pictures to learn facts. The primary learning tool is the AL Abacus, a specially designed, two-sided abacus that is both kinesthetic and visual. For Grades K-6.
VideoText Interactive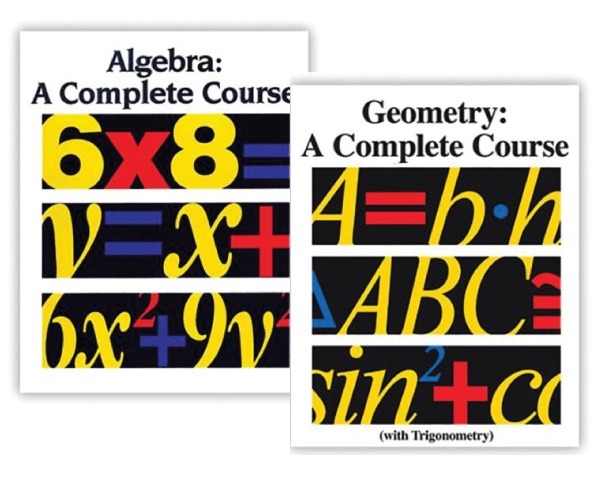 VideoText Interactive Math offers students an enjoyable way to learn Pre-Algebra, Algebra 1, Algebra 2, Geometry, Trigonometry, and Pre-Calculus.

Students master a particular concept before going on to the next. Because each concept is bite-sized, students efficiently understand how and why a particular procedure works. Students will conduct their own error analysis and teach back the concepts they have mastered, and use the information already mastered in future lessons.

The online multimedia presentation (with closed captions), in conjunction with hardcopy Course Notes, Student WorkText, Solutions Manuals, and Progress Tests, provide an opportunity for students to grow mathematically and develop confidence in their ability. Algebra and Geometry bundles available.
New Chemistry Program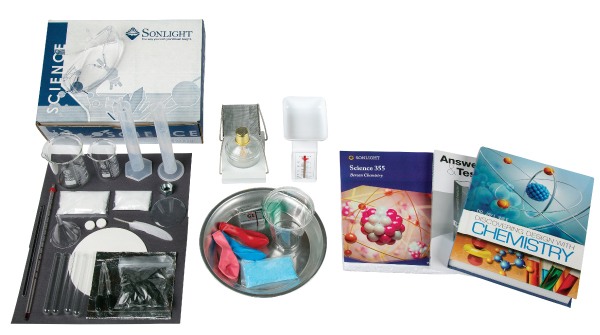 By customer suggestion, we now offer the Berean Builders Chemistry program by Dr. Jay Wile: Discovering Design with Chemistry. This independent-study, college-prep course covers the foundational aspects of chemistry and their mathematical applications. The accompanying Science Supply Kit includes items for the experiments that illustrate the various concepts being explored.
Hands-On Options + Updates
New Hands-On History Kit for History / Bible / Literature B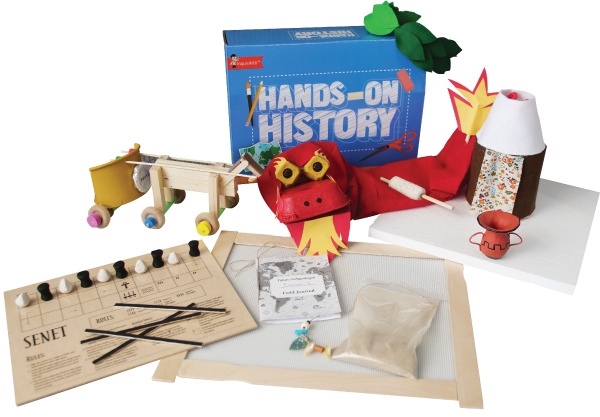 Make your study of early world history hands-on with a fun educational project and extra activities. This new history project kit can be used as stand-alone study or as a supplement to your curriculum. This hands-on history kit complements Sonlight History / Bible / Literature B.
New World History Lap Book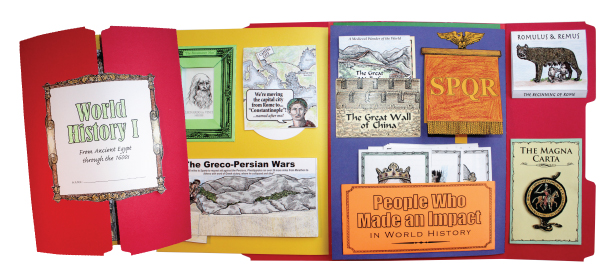 Looking for additional hands-on with your older world history students? Then enjoy this new Lap Book for Sonlight G! All the materials you need come pre-printed so you can open, cut and-go. Lap book activities are scheduled in History / Bible / Literature G as optional work almost every week.
Hands-On History Kit for History / Bible / Literature A – Now scheduled in the IG!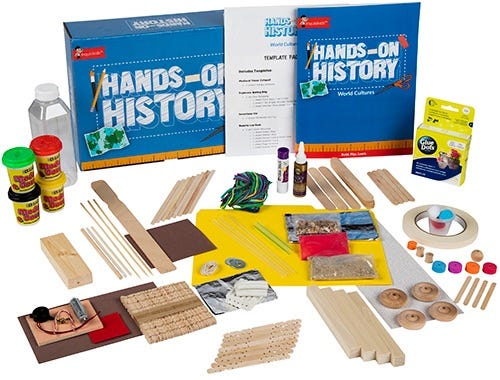 The 2019 History / Bible / Literature A Instructor's Guide now includes the Hands-On A History Project Kit scheduled as an optional activity right in the guide!
Learn more about Hands-On
Language Arts Updates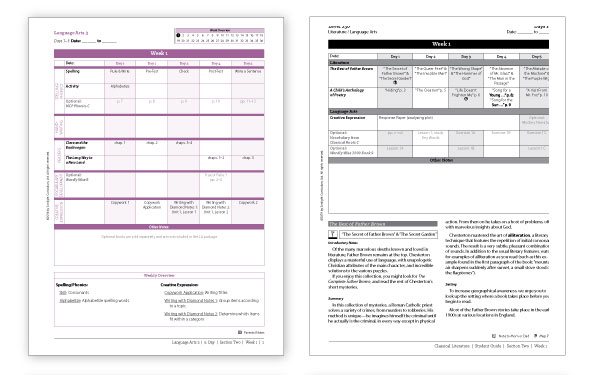 The 2017 & 2018 Language Arts IGs included many well-received upgrades, including rubrics to help you evaluate how your children are performing, teaching scripts you can read to your children as you introduce new ideas, concepts or assignments, big picture explanations and overview summaries for each week. We have continued to upgrade our Language Arts programs through several of our high school literature programs: American Historical Literature 130 and Classical Literature 230.
All Language Arts IGs, levels K-230, now include all of these updates to take out all of the guesswork so you'll teach language arts with confidence.
Additionally, the Creative Expression assignments in Literature 130 and 230 have been edited for clarity and SAT preparation assignments have been added to match the new essay section of the SAT.
Classical Literature 230 has also been updated to include two new titles and removed multiple titles from previous years so there is no longer overlap with Literature J. The 230 IG has also been updated to include poetry notes.
Diamond Notes: Now in Full Color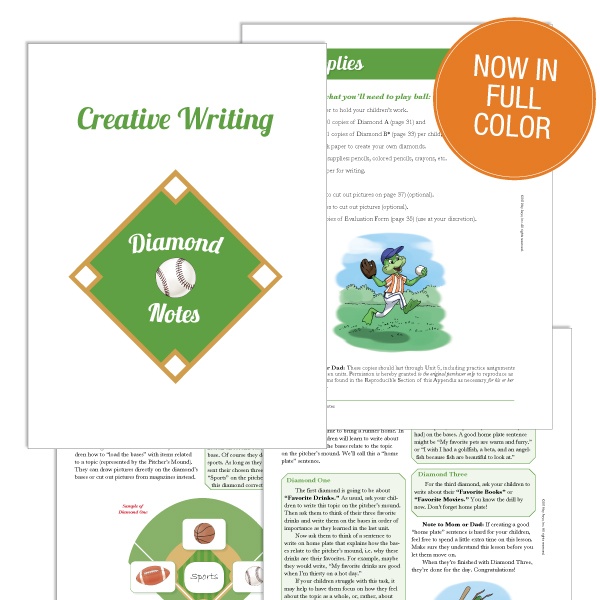 This effective and enjoyable creative writing program helps your students conquer fear of the blank page. With gentle, practical, step-by-step guidance, they learn to organize their thoughts and express themselves clearly on paper. Included in the Language Arts program for 3rd Grade Readers, and as a stand-alone item.
Updated AP Psychology Program!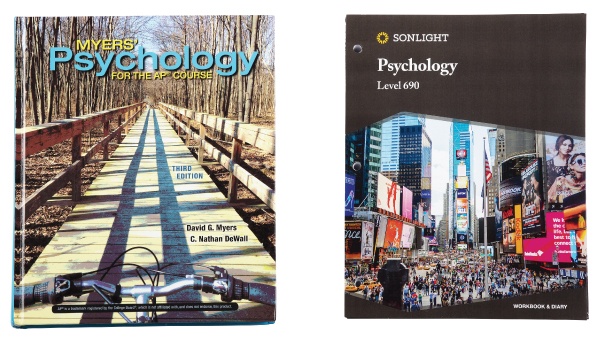 Long a customer favorite, Sonlight's Psychology Program now features a new edition of the main textbook with updated notes to match, and a brand new 4-Day schedule. As in other Sonlight programs, now each week's notes directly follow the schedule, for easy reference.
You don't want to miss this—no other homeschool provider offers a Christian Psychology Program!
Science Activity Sheets: Levels A-G now in full color!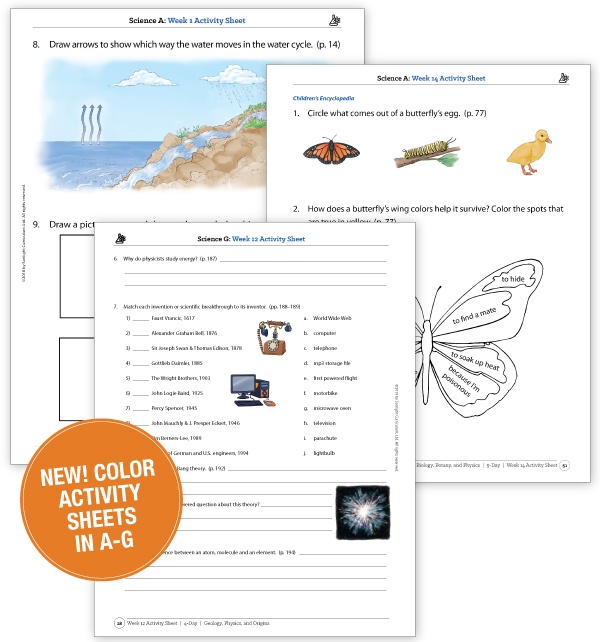 This year Science G has new re-illustrated, colorful activity sheets, joining the recently updated A-F science programs. Now your science investigations come with a pop of full-color.
Have an old version of the Science Activity Sheets? Update to the newest, full color edition and enjoy 50% off using Sonlight's repurchase discount!*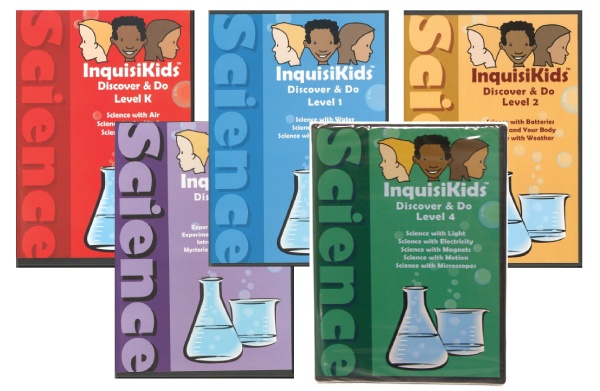 The ideal video supplement to your science program, this series will engage, entertain and educate your young science enthusiasts. In 2019, each DVD purchase also comes with digital access!
4-Day Bonus Book Collections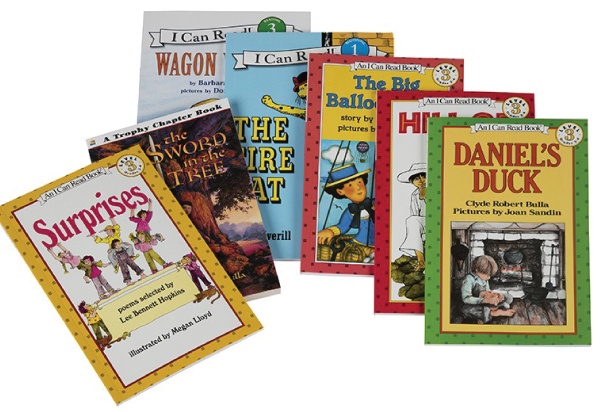 Love the 4-Day schedule, but want the 5-Day books? We've heard you! The 5-Day only books are available in easy-order collections for all Readers and Read-Alouds for Sonlight levels A-H. Enjoy your 4-Day schedule and never miss another great book!
Just Book Collections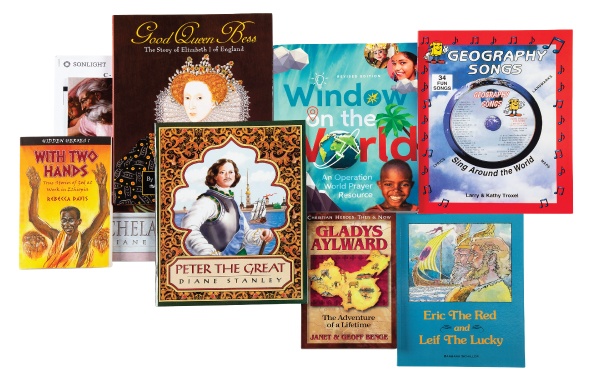 If you enjoy Sonlight's book selections, but don't need a full program, we have an easy-order option for you. No more typing in your order title- by-title—now you can get all the Readers in an HBL or all the Read-Alouds, with a single click!
Accent Colors Expand to More IGs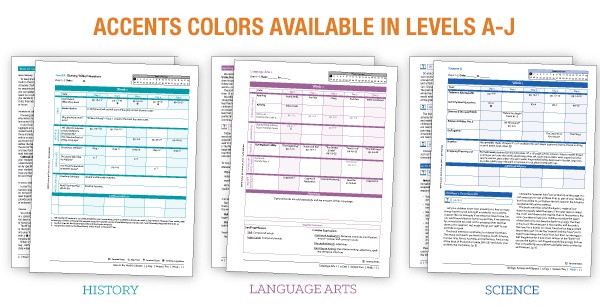 By popular demand, the beautiful colors available in a few Instructor's Guides in 2017 and 2018 have expanded to even more Guides in 2019. Accent colors are available in HBL, Language Arts and Science levels A-J. Enjoy!
Get your FREE 3-Week Sample of any IG! Fresh New Electives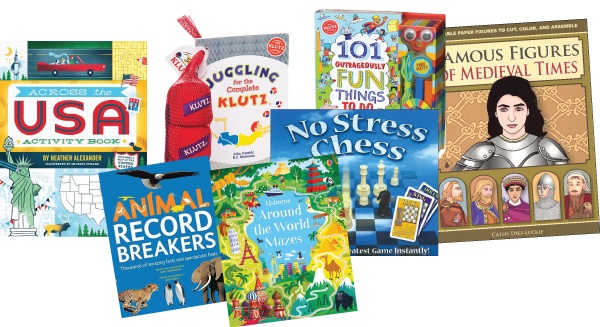 New, fun extras in several categories. Arts and crafts, history, critical thinking, STEM/STEAM, games and activities, books and more!
Update your Sonlight curriculum and enjoy all of the improvements + save up to 50%!*
Planning to re-use a Sonlight program? Update your current program with the latest books and Instructor's Guides, but still get the newest materials and 50% off your Instructor's Guides! This is one of the many amazing benefits of using a literature-rich program like Sonlight: So much of the material can be used again and again! Sonlight's Repurchase Discount makes upgrading even more cost-effective so you can enjoy all the improvements and upgrades available since your last time through the program!
---
Learn more about all the new products, updates and special offers for 2019.
*Sonlight's repurchase discount applies only to Instructor's Guides. We offer the repurchase discount with the understanding that the new Instructor's Guide is for the purpose of replacing the previous edition(s) for the benefit of the original purchaser only. The system will automatically apply the 50% repurchase discount to a replacement IG on qualifying purchases. 50% discount cannot be combined with any other discounts. See repurchase discount details here.
Choose your curriculum now