Did you know?
Sonlight has awarded over $100,000 worth of Rewards Points to those who have referred their friends to Sonlight. You can enjoy these rewards too!
Sonlight has always grown through word of mouth. When you talk about a favorite book or Sonlight experience, you encourage others to explore Sonlight as well. Thank you! We love that.
The Sonlight® Rewards Program is our way of saying thanks for sharing your enthusiasm about Sonlight.
How it works (a more detailed explanation)
Get your personal Rewards ID. If you're a current customer (or have an account set up with us), head to your MyRewards page to find your personal Rewards ID.
Print off Rewards cards with your personal Rewards ID to carry in your purse or wallet so you have them handy when you want to share your curriculum choice or when your friends mention they want to try something new.
OR Just write down your Rewards ID and share it with friends interested in homeschooling.
OR Use your personal Rewards link to share your Rewards ID easily with friends online.
Share the Sonlight "love of learning" with friends, family ... and maybe even some strangers. Pass your Rewards Card/ID and/or Link (and your enthusiasm about Sonlight) to anyone who would appreciate it.
Earn points and save money.
Your friends enjoy a discount. All your friends get $5 off a first purchase of $50 or more when they enter your Sonlight Rewards ID.
You enjoy points for yourself. You get points worth 5% of each friend's qualifying first purchase.
Convert those points into dollars off your Sonlight orders. Check your point total here or at the checkout page. Apply your points at checkout (we've made that process very simple for you), see the size of your discount, and enjoy savings!
Helpful Notes
All you have to do is give someone your Rewards ID (which you'll find in the MyRewards section of your account). When she enters your Rewards ID upon her registration at www.sonlight.com, our system takes care of the rest.
You can log in at any time to see how many points you've accumulated—and find out how much you can save on your next order—by visiting MyRewards.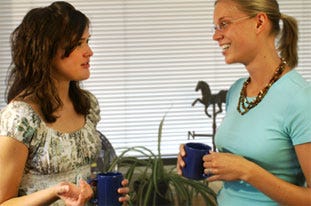 Tips for Sharing Sonlight
(and enjoying some fun and discounts along the way)...
You probably already talk about Sonlight with the people around you ... or at least we hope so! But since you and your friends can now save money when you refer them to Sonlight, here are some old and new ideas of how to share Sonlight with others.
Here are a few ideas to get you started:
Think through who might be interested. Consider:

Family members
Friends from your local homeschool co-op or support group
Friends considering alternatives to public or private school
Families with kids in your children's theater groups, sports teams, choirs or Scout troops
MOPS group or playgroup members
Co-workers and their families
Fellow church members
Missionary families you support

Take advantage of unique tools from your personal MyRewards page
Consider more ways to spread the joy

Request an extra catalog or two to give to friends, or pass along this link for them to request one. Consider including your personal Rewards ID when you do so.
Give a simple presentation on Sonlight at your homeschool co-op's next curriculum swap or curriculum Review.
Review Sonlight on your blog, website or Facebook page, or for your homeschool newsletter.
Become a fan of Sonlight on Facebook.
Host a "Sonlight party" in your home and show off your favorite program to interested friends.
Just let your friends know you enjoy something that might enrich their lives. Happy sharing!
Referral Program Rules and Details:
The Sonlight® Rewards program benefits you (the referrer) and your friend (the person you have introduced to Sonlight).
You earn points when you tell people about Sonlight and get them to use your Rewards ID (available here) when they sign up for an account. This ensures you get points when they place their first order.
Your friend will need to set up a Sonlight account and enter your Rewards ID when prompted during registration.
Your referred friend will get $5 off his or her first order, if that order is $50 or more (before shipping and taxes).
You get points for each friend's first purchase only.
You get a point for every dollar your friend spends on his or her first order. Shipping and taxes are not included. Example: If your friend orders a package for $863.96, you will get 863 points (any additional shipping charge and $82.50 in tax is not counted toward your points, but coupons and discounts will reduce your earned points).
Each point is worth $0.05 toward any Sonlight purchase. Example: If you apply 863 Rewards points toward an order, those points will save you $43.15.
If your friend decides to return his or her order, you still keep the points!
Points are awarded once the order is shipped. If the order is cancelled, no points will be awarded.
Points expire 30 months from the date an order is shipped.
If your friends want to mail or fax in their first order, they can put your Rewards ID in the "Special Instructions" section of the order form and you will both get the benefits of the Sonlight® Rewards program.
Sonlight® Rewards are for your personal use only. Your Rewards ID is not a coupon; it is not to be posted on coupon sites, message boards, public threads, etc.
If you have any questions, please feel free to contact us.