Sonlight Scholarship Highlight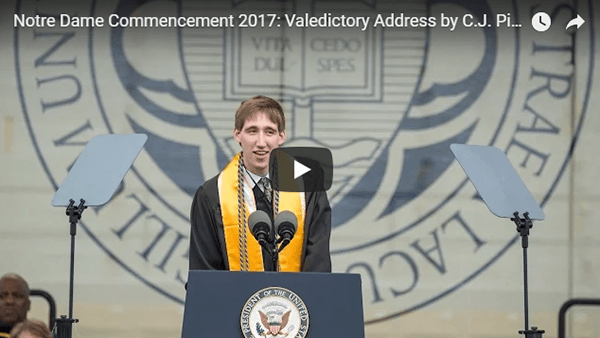 Watch the stirring speech by Notre Dame's valedictorian CJ Pine, one of the past Sonlight Scholarship winners!
Whether you're new to homeschooling or have been studying with Sonlight for some time, we're in this journey with you for the long haul. We share your desire to help your children succeed and we'll walk alongside to help you create the long-term educational experience you envision.
For more stories of past Sonlight Scholarship winners, visit our Where Are They Now? page.