Keep your brain engaged while creating fun, beautiful and smudge-free art.
If you love to color by number, then you'll love to sticker by number even more. You won't run out of ink or have to sharpen a pencil. Simply find the sticker page at the back of the book for the image you want to complete. Then match up the sticker numbers to the numbered spots on the image.
Watch as a full colored image emerges from the original unfinished illustration. The 28 Bible themed images range from easy to hard.
The spiral binding makes it easy to use.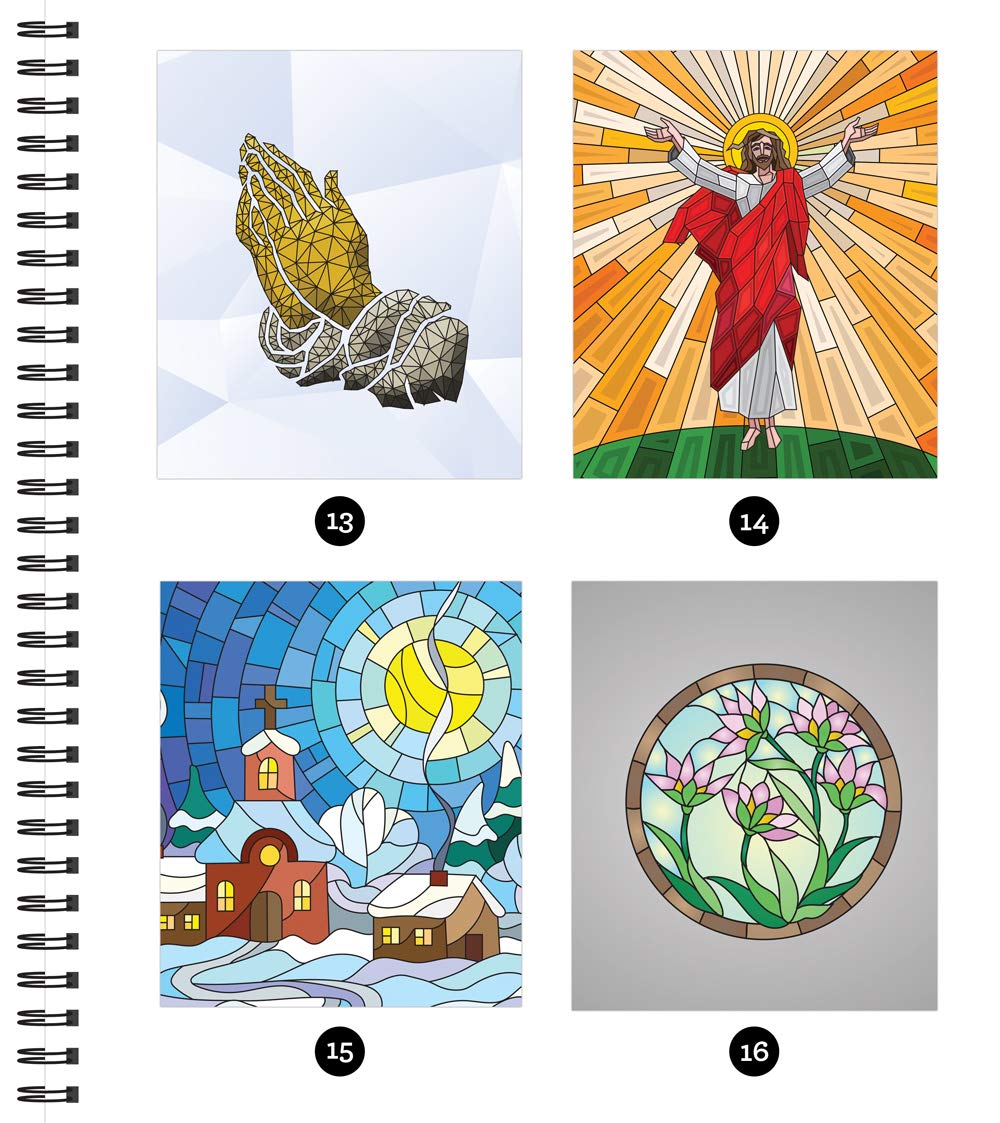 Suitable for ages 7+