Re-create 12 Iconic Artworks One Sticker at a Time!
Keep your brain engaged while creating fun, beautiful and smudge-free art.
If you love to color by number, then you'll love to sticker by number even more. You won't run out of ink or have to sharpen a pencil. Simply find the sticker page at the back of the book for the image you want to complete. Then match up the sticker numbers to the numbered spots on the image.
Masterpieces encourages everyone to channel their inner da Vinci and includes everything you need (the stickers, the templates, the intuitive directions) to create twelve iconic works of art.
The works include:
The Birth of Venus, by Sandro Botticelli
The Creation of Adam, by Michelangelo
Mona Lisa, by Leonardo da Vinci
Girl with a Pearl Earring, by Johannes Vermeer
Napoleon at Saint-Bernard Pass, by Jacques-Louis David
The Great Wave off Kanagawa, by Katsushika Hokusai
Houses of Parliament, Sunlight Effect, by Claude Monet
Still Life with Apples and a Pot of Primroses, by Paul Cezanne
Dance at Bougival, by Pierre-Auguste Renoir
Bedroom in Arles, by Vincent van Gogh
Breezing Up (A Fair Wind), by Winslow Homer
Flaming June, by Frederic Leighton
The cardstock pages are perforated for easy removal, making it easy to frame the completed images.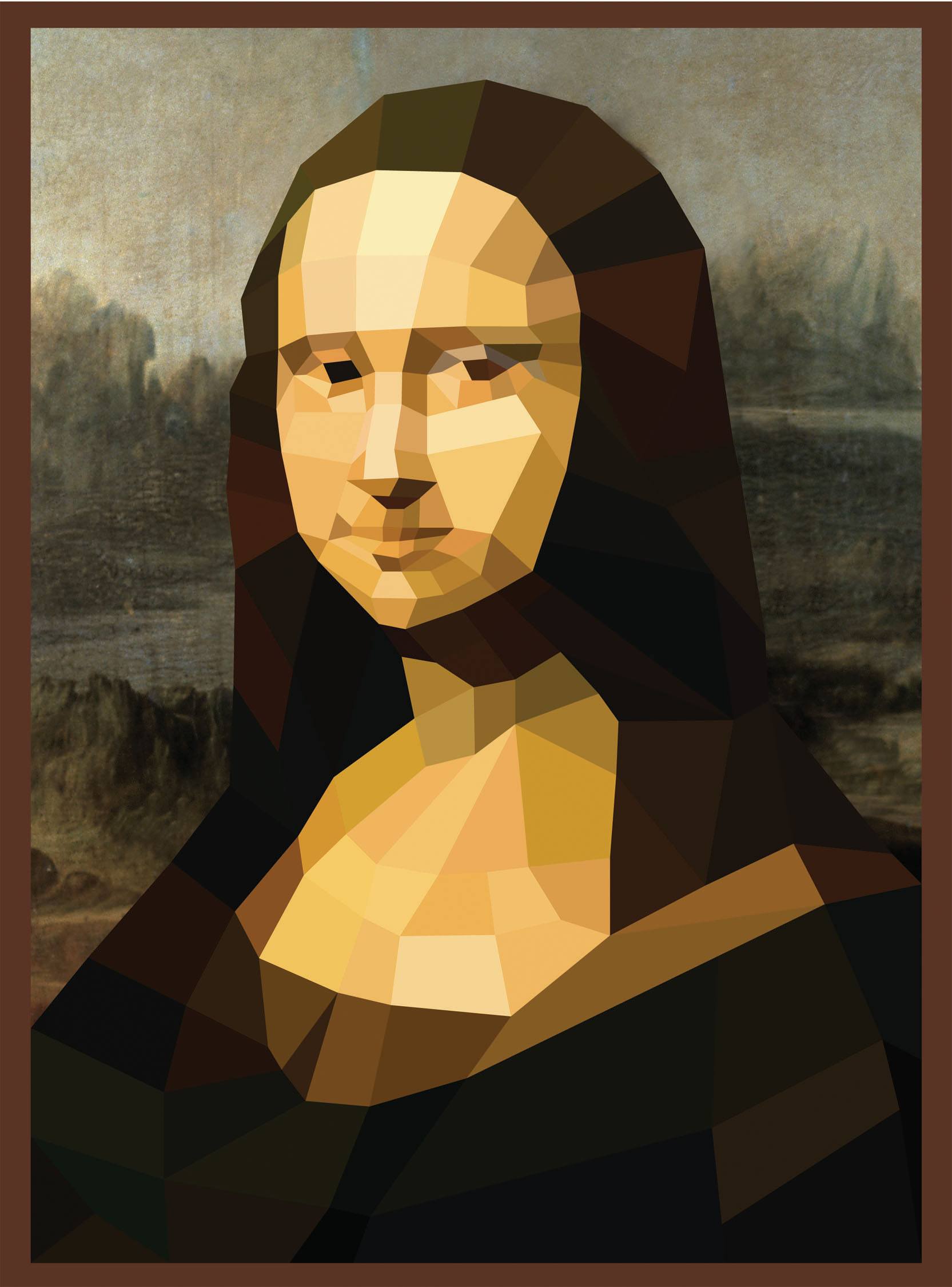 Suitable for all ages 6+