Author: Cathy Diez-Luckie
Consumable Item
Binding: Pb


Included in these packages:
Make your study of history fun and memorable with these articulated puppets of famous people from Ancient Times. With Famous Figures of Ancient Times your children will make jointed paper dolls of the most important people from Ancient Egypt, Greece, Rome, China, and Jerusalem! Includes Julius Caesar, Alexander the Great, King David, Jesus, Emperor Qin Shi Huangdi, Hannibal (and his elephant!), and more!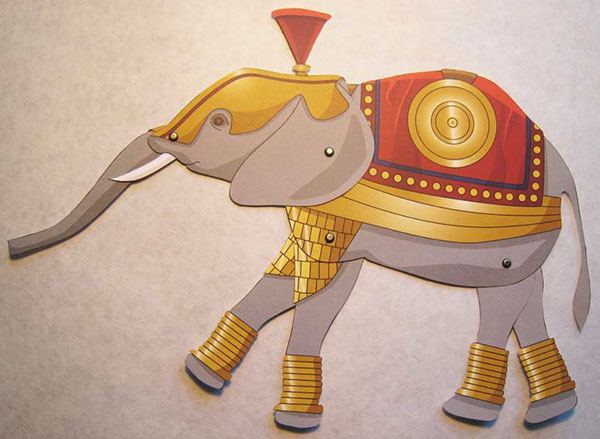 Includes twenty historical figures (and an elephant):
Narmer
Khufu
Hatshepsut
Sargon the Great
Hammurabi
Moses
King David
Ashurbanipal
Nebuchadnezzar II
Cyrus the Great
A Greek Hoplite
Qin Shi Huangdi
Aristotle
Alexander the Great
Hannibal
Hannibal's Elephant
Julius Caesar
Caesar Augustus
Jesus
Constantine
Augustine
First, cut them out and put them together. Then use your imagination to make them come to life. Each of these easy to assemble figures comes in two versions: pre-colored, or blank and ready to color. Printed on sturdy paper, when assembled, these figures move their arms and legs! Includes historical information.
Famous Figures of Ancient Times will inspire the imagination and creativity of your child. It is a perfect activity for eager learners who continually want more hands-on activities. These ancient jointed paper dolls also motivate and engage reluctant students. Another benefit of creating historical figures is developing your child's story telling abilities. Furthermore, your child will build fine motor skills as they cut out and put together the pieces.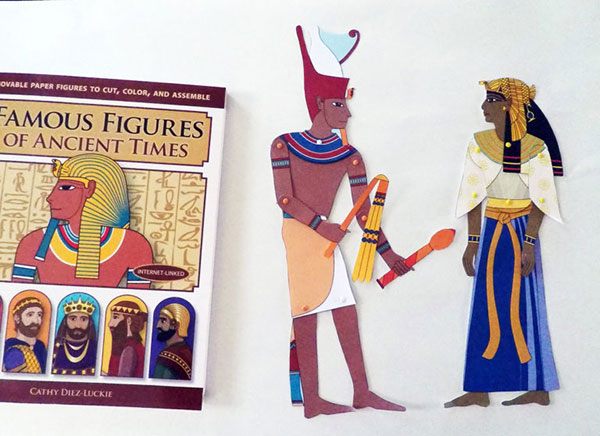 Famous Figures of Ancient Times provides hours of fun and educational play for hands-on learners! The perfect complement to Sonlight levels B, B+C, G and W… or any history program you may be using.
Suitable for ages 6-14
Grade range: 1-9