Author: Anton Poitier
Binding: Hb
Who's Ready to Play? is just one of fifteen questions in this delightful picture quiz book for young children. Twenty-four animals on every spread, but a few of them have changed color, or direction. Or maybe a few are hungry, or found a friend.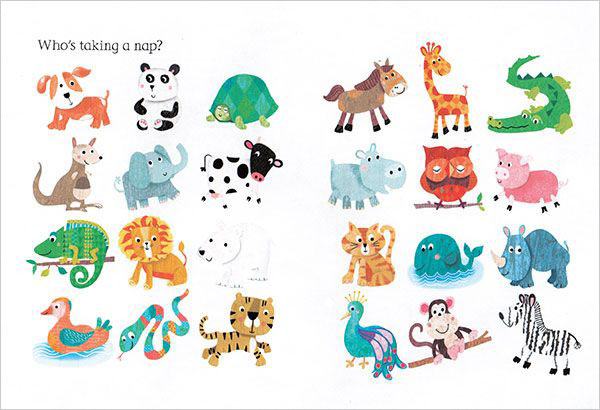 Both a memory game and a thinking game, Who's Ready to Play? will keep toddlers and preschoolers actively engaged in books and reading. A test of observation and visual clues, it will have children creating their own stories as it familiarizes them with new words and activities.
Perfect for the observant preschooler.
Suitable for ages 2-6