Digital Item
Item Alert: This product is a digital-only, Online
The Premier Online Cooking Class for Kids
Kids Cook Real Food is an online video cooking course specifically for kids - and 100% real, healthy food. Using fun phrases and easy-to-understand directions, lead teacher Katie Kimball teaches your kids all the basics for a healthy kitchen (no canisters of crescent rolls allowed). Over 30 skills are organized into 3 levels so all your kids can work together on one meal or snack and be so proud of their accomplishments!
Skills include:
Peeling veggies
Spreading (3yos make PB&J by themselves!)
Hospitality
Measuring & Following a Recipe Well
Sharp Knife Skills (5 classes)
Stovetop & Oven Safety
Sautéing & Baking
Flipping Pancakes & Tortillas
Cooking Rice & Dry Beans
Creating Meals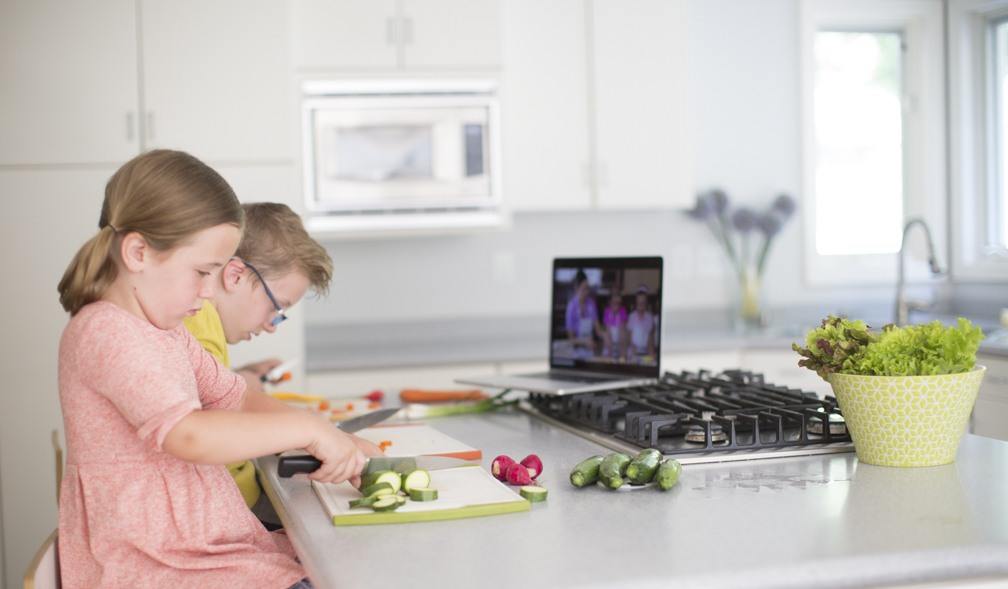 Happy members say:
"My boys love it and really look forward to it!" --Sarah K., Alberta, Canada
"Our three-year-old, Deborah, keeps chanting all the phrases, and Dad has enjoyed and been impressed by ants on a log, Ranch dip, and fruit salad, all made by the kids." –Elizabeth, Cambridge, England
"Have recommended this class to friends in our homeschool community!" --Tara, Oregon
"I could never interest my son in cooking with me until 'Mrs. Kimball' came along. Now he enthusiastically peels cucumbers, spreads butter, measures spices and critiques my knife skills." –Elana, Vancouver, Canada
Build life skills and family responsibility. Get help with dinner and save yourself time.
There's no better time than NOW to teach your kids to cook!
Suitable for ages 2+