Best Homeschool Math Curriculum
Teach confidently with Sonlight's handpicked math resources — the programs we stand behind as the best on the market for elementary math to Calculus.
Every math curriculum has potential strengths and weaknesses, so we've included information to help you find the best fit for your students.
We offer several math programs for the elementary grades. Young children benefit from an enriched environment in which they see math being used in different ways and in which they approach problems from different directions.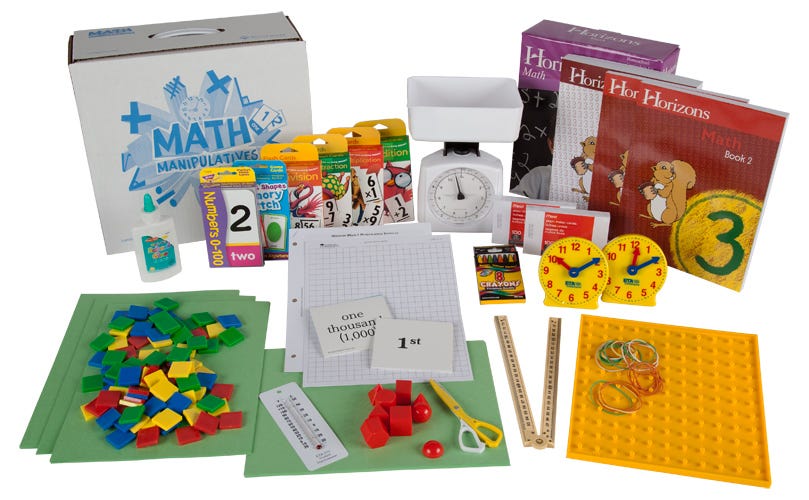 Homeschool Math Curriculum
Math Programs
If necessary, expand your instruction with additional resources like supplemental Life of Fred literature-based math texts, Singapore Math® workbooks, Miquon Math discovery-oriented programs, Key to... series, and hands-on manipulatives.

At the high school level, we are convinced there is nothing better than Teaching Textbooks for Pre-Algebra through Pre-Calculus. Past that, Thinkwell provides a topnotch Calculus program.
Trying to decide what level your child needs? Take a free placement test for each program.