"We were hesitant to purchase Sonlight at first because of the cost but this past year has been worth every penny."
Andrea H. Kalispell, MT
Your limited time has value. Don't waste it.
Experience how a Sonlight Instructor's Guide can help you have more time for what matters. Get your first 3 weeks of schedules FREE.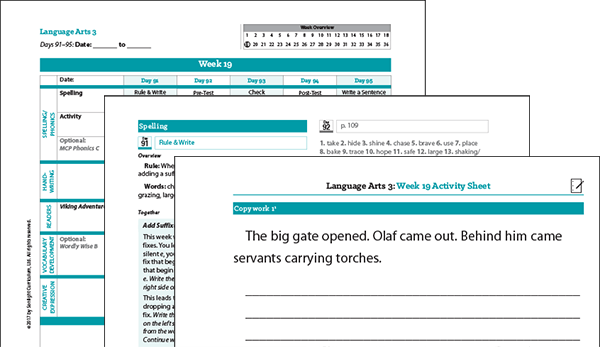 We don't sell a book list. We give you that for free.
Build your library with books you look forward to reading again. Get a Sonlight catalog and see the possibilities.